Report: Facebook and Twitter coming under increasing scrutiny in Mueller probe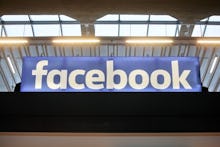 In the course of his ongoing and widespread investigation into Russian interference in the November presidential election, special counsel Robert Mueller has begun to focus on the role of social media sites in spreading Russian disinformation, Bloomberg reported Wednesday.
According to U.S. officials who spoke to Bloomberg, Mueller and his team are requesting more information and evidence from Facebook and Twitter as they try to find out more about how Russia may have sought to influence U.S. voters.
A separate investigation by the Senate Intelligence Committee is also looking into Russian efforts to influence the election using social media, as part of investigations into possible ties between Russia and associates or employees of President Donald Trump.
The move to focus on Facebook and other social media sites comes amid a flurry of new information about "fake news" and pro-Russia propaganda on social media sites. An investigation by the New York Times last week found that Russian trolls created hundreds of thousands of fake accounts on Facebook and Twitter, which regularly blasted anti-Hillary Clinton messages.
Last week, Facebook said it found that a Russian-affiliated "troll farm" spent $100,000 on thousands of ads on the social media platform in a possible attempt to interfere in the election. Those ads predominately focused on highly polarizing topics, like immigration, gun rights and LGBT issues, and they sometimes peddled in conspiracies.
Many of those pages have since been taken down by Facebook. But the social media company has so far declined to provide more information, citing privacy reasons. Facebook has also declined to say which candidate those political advertisements favored.
Facebook has already turned some information over to Mueller, and Facebook officials may be called to a Senate Intelligence Committee hearing in the future, committee chairman Sen. Richard Burr has suggested.
The Daily Beast reported Monday that Russian operatives organized, scheduled and promoted various political protests in the United States on Facebook, including an anti-immigrant and anti-Muslim rally in Idaho before the presidential election. Some of those pages and events promoted conspiracy theories and expressed vehemently Islamophobic and anti-immigrant views. On Wednesday, Business Insider reported that one now-deleted Facebook group linked to Russia had explicit anti-immigrant and anti-Clinton messaging.
The FBI is also investigating the Russian government-owned news site Sputnik as part of a separate investigation into whether the channel is violating the Foreign Agents Registration Act by acting as a Russian propaganda outlet, Yahoo News reported Monday. That investigation has raised concerns by some press freedom advocates.