Police: "Strong possibility" fatal shootings of 2 black men in Louisiana were racially motivated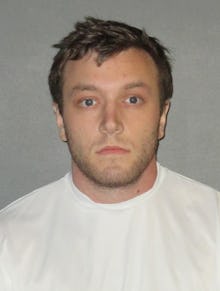 The Baton Rouge Police Department told the Associated Press on Sunday there was a "strong possibility" the separate fatal shootings of two black men in Louisiana in recent days may have been racially motivated.
The BRPD confirmed it had arrested a suspect, Kenneth Gleason — a 23-year-old white man — on unrelated drug charges; however, authorities made clear they did not have enough evidence to charge him with murder in connection to the killings of Bruce Cofield, a 59-year-old homeless man, or Donald Smart, a 49-year-old who was fatally shot on his way to work.
However, Baton Rouge Sgt. L'Jean McKneely affirmed Gleason's vehicle matched the description of a car for which police had been searching.
According to the AP, authorities suspect the killings, which happened approximately 5 miles from one another, are connected because of shell casings found at each of the crime scenes.
According to local outlet WBRZ, Gleason was arrested after authorities searched his apartment Saturday night and found human growth hormone — for which he did not have a prescription — and 9 grams of marijuana.