Mic Wakeup: London terror update, "racially motivated" killings and Kim Jong-un gets a new nickname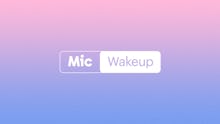 Here are three stories for Monday, Sept. 18, to get your morning started:
Trump comes up with new nickname for Kim Jong-un
In a Sunday morning tweet, President Donald Trump unveiled a new nickname for one of his major adversaries: Kim Jong-un.
"I spoke with President Moon of South Korea last night. Asked him how Rocket Man is doing," Trump tweeted, referring to the North Korean leader.
Kim's "Rocket Man" nickname comes in the wake of the United Nations' most recent sanctions against North Korea, which Trump claimed in his tweet has resulted in "long gas lines" in the isolated country, where few residents own their own cars.
Now what? Though Trump may have used a lighthearted nickname for the North Korean leader, tensions with the nation continue to rise after North Korea launched a missile over Japan on Friday. In an interview on CNN's State of the Union on Sunday, U.N. ambassador Nikki Haley said the U.N. Security Council has "pretty much exhausted" what they can do, adding that if diplomatic options don't work, Trump's "fire and fury" comment was not an empty threat.
Recent Louisiana fatal shootings may have been racially motivated
Police in Baton Rouge, Louisiana, believe the recent fatal shootings of two black men may have been racially motivated, the Associated Press reported Sunday.
Suspect Kenneth Gleason has been arrested by police on unrelated drug charges, the BRPD confirmed, though it currently does not have enough evidence to charge him with the slaying of 59-year-old homeless man Bruce Cofield and 49-year-old Donald Smart. Police believe the killings are connected based on shell casings found at the two crime scenes, which are located less than five miles apart.
This isn't the first time: Racial tensions in Baton Rouge, which the AP reported is approximately 55% black and 40% white, previously reached a head after police fatally shot 37-year-old Alton Sterling, a black man, sparking protests across the Louisiana city.
Two arrested following London terror attack
Two men have been arrested in the wake of Friday's terrorist attack at the Parsons Green underground station in London, which injured 30 people. Police arrested an 18-year-old man, who is believed to have planted the improvised explosive device in the tube carriage, on Saturday morning in the port city of Dover, England. A second 21-year-old suspect was then arrested Saturday evening in Hounslow, west London.
The counterterrorism investigation has zeroed in on a property in the London suburb of Sunbury-on-Thames, where officials evacuated a house belonging to a couple who have fostered hundreds of children, including several refugees, over the past four decades.
Should people in the U.K. be worried about another attack? While police continue to warn Londoners to remain vigilant, the government has now lowered the current terror level threat back to "severe" after temporarily elevating it to "critical" immediately after the attack, which suggested another one could be imminent.