Best credit cards 2017: 10 top picks for students, travel, rewards, balance transfers and bad credit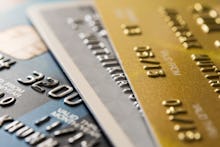 Autumn is a fitting time to hit reset and tackle financial priorities, including finally upgrading that credit card. Whether you're trying to cut debt after a particularly expensive summer, rack up points for an upcoming vacation or earn cash back on expenses as you head back to school, there are many reasons getting a new card might make sense.
There's also a particularly strong argument for locking down a good credit card sooner rather than later: The Federal Reserve is widely expected to raise interest rates again in December. Doing your homework now can help you land the best possible rate.
Of course, shopping around is often easier said than done, as picking a credit card requires navigating a long series of trade-offs. If you want a credit card with lots of perks, you'll likely have to shell out for higher interest rates and fees, which might be fine if you're very responsible with credit — but a bad move if you tend to pay late. Then there's your credit score to consider: To qualify for top cards, you'll often need a score of 750 or higher.
After all, while VIP rooms and first-class airline tickets get a lot of the attention, the best credit card for you might simply be the one that gives you the fewest headaches: For example, not a single Capital One card qualified for WalletHub's latest list of "best credit cards" — but the bank has also been one of the comparison company's long-running picks for customer transparency.
Luckily, there are a few rules of thumb you can follow to end up with the best card for you. Credit score needs some work? You might be best off using a secured card as opposed to a subprime card. Secured credit cards require you to put up some money upfront to secure your line of credit, but they're less likely to have sneaky hidden fees and misleading terms and conditions.
Or — tend to daydream about travel more than you actually do it? You might be best off with a cash-back card: One 2016 NerdWallet study estimated that it takes an average of at least $8,600 in spending for a travel card to start offering value on par with a regular cash-back card.
Robert Harrow, product manager at personal finance site ValuePenguin, recommended always assuming you're a little lazier than you are — particularly when it comes to cards that require a lot of work to pay off. "I've come across a lot of friends who will get travel credit cards and ... don't want to spent a lot of time optimizing them, and at that point they're just paying money to the bank," Harrow said in an interview. "If you're not an optimizer, you're not going to become an optimizer just by getting one of these fancy cards."
To help you choose the right option for your needs and personality, Mic combed through the latest credit card rankings from the Points Guy, NerdWallet, Money and ValuePenguin for winners in common categories. Every card below won out in at least one of these rankings, and we chose two winners for each category to give you options for different situations.
1. Best cash-back rewards credit cards
Cash-back cards are lower-risk, lower-reward cards for the more casual consumer, Harrow said. You're not going to fly around the world on points alone, but you also don't have to put in much effort to get a little bit of your money back. Because it offers 1% cash back when you spend and 1% again when you pay your bill, the Citi Double Cash is the top pick on many of the major referral site rankings.
The Discover it Cashback Match, one of NerdWallet's top picks, is another popular cash-back card that offers a better signup bonus than the Citi Double Cash and lets you earn up to 5% cash back in rotating categories (though it offers only 1% on all other purchases).
2. Best travel credit cards
Chase has a reputation for having one of the most customizable rewards programs, Harrow said, because you can easily move points to the rewards programs of Chase's transfer partners. ValuePenguin named the Chase Sapphire Preferred as its favorite rewards card in part for this reason, but also because it has a much lower annual cost than its swankier cousin, the Chase Sapphire Reserve — a top pick from Money magazine and NerdWallet that comes with a whopping $450 yearly fee.
If you're looking for a travel card with a slightly lower barrier to entry — one that will deliver benefits without so much work — Bank of America's new Premium Rewards card is a good bet, the Points Guy's Nick Ewen said.
"If you're interested in travel, the perks on this are compelling," Ewen said. "If you can maximize the $100 travel credit, they're basically paying you $5 a year to be a customer. There's also no foreign transaction fees and global re-entry that includes [TSA] pre-check."
3. Best student credit cards
Capital One's credit card aimed at students doesn't actually require you to be a student, and it has a lot of incentives for good habits: Pay your bills on time, for example, and you'll soon qualify for a higher cash-back rate of 1.25%. The downside, as Money noted, is probably its 24.99% variable annual percentage rate, which is much higher than some other student credit cards.
Because it offers cash back without such a high APR, Discover it for Students was the winner in several rankings, including those from Nerd Wallet, ValuePenguin and U.S. News and World Report. It offers 5% cash back in rotating categories and a special bonus for earning good grades.
4. Best credit cards for low credit scores
As we've written before, if you're trying to rebuild your credit after a rough financial patch, it's usually better to use a secured card than a subprime card. You have to put up some collateral in the form of a refundable security deposit, but many of these cards will review your account for higher lines of credit as your history improves. The no-annual-fee Discover it Secured Card, for example, automatically reviews your line of credit monthly (after eight months) and comes with a cash-back program.
Though Discover's secured card topped a lot of the rankings because it offers a cash-back program, Money raised an interesting point in naming Capital One's secured card as its top pick: Cash back isn't going to do much if you're limited to a $200 line of credit. Instead of offering rewards, Capital One's secured card reports your payment activity to all three of the major credit bureaus to help improve your credit history faster.
5. Best balance transfer cards
Balance transfer cards are generally good for getting out of debt, usually because they come with long introductory periods during which you don't have to pay interest on the transferred balances. Because of its particularly long window of 21 months, the Citi Simplicity card appeared on both NerdWallet and Value Penguin's lists — although, like most balance transfer cards, it does charge balance transfer fees.
BankAmericard was Money's pick for the top balance transfer card. While its no-interest introductory period is just 15 months, it has no balance transfer fees for the first 60 days your account is open, which could save you hundreds of dollars; with average transfer fees of 3%, transferring a balance of $10,000 would normally result in a $300 charge.
Correction: Sept. 28, 2017
Sign up for the Payoff — your weekly crash course on how to live your best financial life.