John Cook to leave Gizmodo Media Group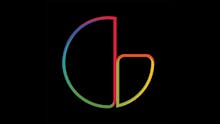 John Cook, executive editor of Gizmodo Media Group's special projects desk, is leaving the company.
"I've quit this company twice in the 8 1/2 years since I first walked up the stairs of 210 Elizabeth St., so I've exhausted my reserves of (and your tolerance for) long-winded goodbyes," he wrote in the memo to staff Tuesday. "I'll keep No. 3 brief. I'm leaving Gizmodo Media Group."
Cook said he might take some time away from journalism to pursue other projects.
"I've watched with envy in recent months as various friends — including the occasional former colleague — have taken some time away from the news grind to clear their heads and get their bearings," Cook wrote. "After the last [1 1/2 years] — even with the distance we've been able to put between ourselves and the troubles — I could still use some head-clearing. I'm fortunate enough to be able to take some time away and pursue some ideas that don't [necessarily] involve writing and editing news stories on the internet. So that's what I'm going to do, at least for a while."
Cook's last day at the company will be Oct. 13.
Cook was a longtime editor at the now-defunct Gawker Media. As he wrote in his departure memo, Cook left Gawker twice — once for a brief stint at Yahoo News as a reporter and again for a job as Intercept editor-in-chief — only to return to the company. He served as executive editor of the site when a lawsuit brought by professional wrestler Hulk Hogan and bankrolled by tech investor Peter Thiel forced Gawker into bankruptcy and prompted its eventual shutdown.
Cook joined Gizmodo Media Group as executive editor when Univision purchased Gawker Media's assets and later moved to the special projects desk, Gizmodo Media's investigative unit.
The company has yet to announce who will replace Cook as executive editor of the special projects desk.
"I can truthfully say I'm confident special projects will survive my departure by many years, and that the team will grow and produce even more high-impact work under new leadership," Cook wrote in the memo, where he also thanked Univision and Fusion Media Group for being committed to the investigative unit.
In a follow-up memo to staff, Gizmodo Media editorial director Susie Banikarim thanked Cook for his contributions.
"He embodies the spirit of this place — brilliant, defiant and committed to the story above all else," Banikarim wrote. "That's a legacy that I am very proud to now be a part of and we will build on in the months and years to come."
Cook is the latest top editor to depart Gizmodo Media Group in 2017. In March, Gizmodo Media executive managing editor Katie Drummond left the site for the Outline; two months later, executive editor of publishing partnerships Matt Hardigree also resigned.
In July, Emma Carmichael, editor-in-chief of the Gizmodo Media site Jezebel, stepped down from her post, saying she was "burnt out" and needed to take a break.
Oct. 3, 2017, 4:19 p.m.: This story has been updated.