Equifax, Yahoo and other hacks: How to protect your money and your identity online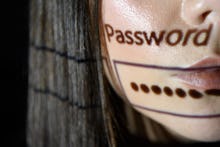 It seems like every week there's a new company announcing a leak or breach of its customers' personal information. Most recently Yahoo announced that a security breach it suffered in 2013 compromised the user names and passwords of all 3 billion of its users, rather than only the 1 billion it had previously disclosed.
Then there's the ongoing saga of the Equifax hack, where the personal and financial information of nearly 146 million Americans was exposed, all due to a mistake made by one employee, according to Congressional testimony from Equifax's now former CEO on Oct. 3.
But what does that actually mean for the individual consumer? Should you really be worried, and what should you do to protect yourself?
In this week's episode of the Payoff podcast we have answers to all of these questions, as Mic Payoff editor Susie Poppick walks through what happened with Equifax and what each and every American consumer should do about it.
In the second half of the show, we talk with security expert Matthew Pascucci, who's done security work for banking, online shopping and health care companies. He helps us understand how the companies we give our most personal information to keep it safe — or sometime don't.
You can subscribe to the Payoff podcast on Apple Podcasts, Google Play, Spotify, Stitcher, iHeart Radio, TuneIn, RadioPublic or wherever you listen to podcasts. Please rate and review — and stay tuned for new episodes every other Wednesday!