Which insurance is worth it? Rental car insurance, health, life, travel, flood, renters, pet & more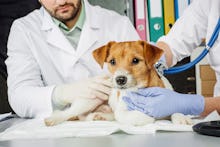 With all the different kinds of insurance out there, it can be hard to figure out which policies you actually need and which you can skip. You already know you need health insurance, both because it's required by law to avoid a tax penalty and because you could experience catastrophic financial loss if you don't have coverage. But, what about dental insurance, which isn't required, but could very well come in handy next time you need a root canal?
While it's pretty easy to rule out wacky policies like alien abduction coverage — and pretty obviously smart to opt in to coverage like flood insurance if you live in a hurricane-prone coastal areas — other plans fall into a grey area. Policies like renters insurance, life insurance and an umbrella policy could save you from large surprise bills and should be on your must-buy list. Travel or pet insurance, on the other hand, may cost more than their worth. And if you already have personal car insurance, you can typically skip the extras offered at the rental counter.
Here are some other insurance policies to consider, along with advice about whether you really need them.
1. Rental car insurance
You can usually decline rental car insurance so long as you have comprehensive auto insurance coverage on your primary policy. You should make sure you have liability insurance to cover you if you hurt someone, collision coverage to pay to fix the car if you damage it, and comprehensive insurance to cover all other calamities and avoid potentially being on the hook for big costs.
If you don't have a car and aren't covered on someone else's policy, check your credit card to see what coverage you have. Your card will usually cover you for damages and collisions as long as you decline the car rental company's supplementary coverage, WalletHub notes. Chase and Citi cards both offer good coverage for rental cars. Some Chase cards, including the Chase Sapphire Reserve, even offer primary rental car insurance, with reimbursement up to $75,000 for theft and collision damage.
What about liability coverage? Since most states require rental car companies to include the minimum liability coverage in their rates, technically you don't need this. However, you'll be on the hook for any additional damages beyond this minimum if you don't buy the "supplemental liability insurance," which costs around $7 to $14 a day.
And remember, your health insurance will cover you for injuries you suffer in a car crash.
2. Travel insurance
When it comes to picking travel insurance, the choices can be dizzying. Trip cancellation insurance protects you if you need to cancel your trip, while trip interruption reimburses you for things like sickness or severe weather after you leave home.
In most cases you don't need either. "On average, most [travel] insurance is technically a bad deal," Jonathan Wu, the founder of ValuePenguin, told the Washington Post. Travel insurance companies typically pay out less than half of collected premiums towards claims, which is a good indicator consumers aren't really getting their money's worth out of coverage they're buying.
Before you pay for insurance, which typically costs between 4 and 10% of your trip (or up to $500 for a $5,000 trip), find out what coverage your card already offers. Some credit cards also offer limited protections, like Citi and Chase's trip cancellation and interruption protection and their coverage for accidents abroad.
And many travel expenses are reimbursable, at least in part. You can cancel any flight you booked within 24 hours with no fee and many airlines will refund your fare in case of a medical emergency. Many hotels let you cancel rooms for free as well, so long as you give them advance notice. And if all else fails, call your travel provider and explain your situation. You may be pleasantly surprised by the results if you ask nicely.
3. Pet insurance
Taking care of a pet can be really costly, with the first year of cat care coming in at around $1,200 and the first year of dog care running almost double that amount. Although some pets are more cost-effective than others, a serious illness for any animal can give rise to thousands of dollars in bills.
Pet insurance helps you avoid making a difficult choice between going into debt to pay for surgery or cancer treatment or not providing the best care for your pet. While some pet owners doubt whether insurance coverage will actually pay off, if you have a sick pet, your insurance will pay out more than you paid in, Consumer Reports found. While a pet insurance policy covering accident and illness would cost around $473 annually for dogs and $285 for cats, treating cancer could cost as much as $5,000 while a torn ACL could leave you with a $3,300 bill — enough to put you in debt or make a big dent in your savings.
Of course, if your pet does end up being healthy, you'll have spent more on premiums than you get from the policy — but that's true of all insurance, since you pay for protection against calamity.
If you decide to shop for pet insurance, shop as soon as you can after getting your animal. "Pet insurance makes the most sense when your pet is young and the premium is a lower cost to you," financial advisor Brittany Castro, founder of Financially Wise Women told CNBC.
4. Renters insurance
If you rent an apartment, renters insurance is vital. Your landlord may even mandate you buy a renters policy — but even if you aren't required to buy coverage, you should have it anyway.
Renters insurance pays in case someone gets hurt on your property. While the landlord is responsible for injuries in common areas, you could be at fault if someone trips or hurts themselves inside of your home. If your dog bites someone, you could also be liable, but your homeowners or renters insurance should cover bites for most dog breeds.
It also covers property damage if your personal items are destroyed or damaged because of a fire, flood or other disaster. And, if your property gets stolen offsite, like your laptop getting nabbed out of your bag at a coffee shop, you should be covered.
Expect to pay around $12 a month for $100,000 in liability coverage and $30,000 for property damage or loss. Be aware, though, that there may be limits on certain types of property theft, loss or damage. For example, you may have only a small amount of coverage for jewelry, so if your expensive engagement ring is stolen, you may not be able to fully recoup the loss from your insurer unless you bought a supplementary policy to cover the ring.
"I think renters insurance is a critical thing," Paul Joseph an attorney and certified public accountant told US News & World Report. "It's your property, and you need to protect it."
5. Dental insurance
You may have noticed that many health plans don't include dental care. This raises the question of whether it's worth paying extra for it. If your employer is subsidizing the cost of your dental care, then costs can be as low as a few dollars a month, which makes it an easy choice.
But what if you're paying on your own?
It mostly comes down to whether you expect any major dental work on the horizon. Routine annual care — typically annual teeth cleanings — typically costs a lot less than the price of the policy. With a dental cleaning coming in at $82, if you just need this basic care, it's unlikely you'll recoup the costs of coverage that usually runs around $350 per year.
That said, you never know when you may need more costly care. Money guru Alexa von Tobel told Mic that not buying dental insurance was one of her big mistakes after she got an unexpected cavity and had to pay a big bill.
If you do decide to buy a policy to cover you in case of a serious problem, be aware that many dental insurance policies have maximum coverage limits and copayments. Plans that cap coverage generally limit to you $1,500 or less in spending per year. While this would cover the average cost of a filling at around $132 to $170 and the average cost of a root canal, which is between $762 and $1,111, it wouldn't cover more serious and costly problems.
6. Life insurance
If you aren't married or don't have kids, buying life insurance may not seem important. And it is true you typically only need a life insurance policy if someone is depending upon your income, like your spouse to pay your mortgage or your kids to pay for college.
But you should also consider whether you have people depending upon you for services too. If you have elderly parents you take to the doctor and whose house you help keep clean, they might have to hire someone or move to assisted living if you're not there to provide for them. Do you need insurance to help them pay these bills if you aren't there to help them?
You should also think about the risks — and costs — of waiting. Life insurance typically gets more expensive the longer you wait to buy, going up around 8% to 10% annually for each year older you get. "A 45-year-old male will pay on average $1,125 for a new, 20-year term policy with $1,000,000 of coverage," Ted Bernstein, the CEO of Life Insurance Concepts told Investopedia. "The same policy purchased at age 46, will cost $1,225 — and $1,345 a year if purchased at age 47."
Buying life insurance when you're young and healthy also protects you in case you develop an unexpected medical condition that could affect your ability to get coverage when you actually need it. "Everybody has the risk of becoming uninsurable," Carolyn McClanahan, a certified financial planner told CNBC.
7. Umbrella insurance
You may not have heard of umbrella insurance, but it might be a good thing to have, as it gives you added liability protection on top of your car insurance and your homeowner or renter policy.
When you buy umbrella coverage, it acts as a secondary insurance policy that basically kicks in after you've hit the limits on other coverage. You can buy $1 million in coverage for around $150 to $300 annually, so it's relatively inexpensive to get this additional coverage.
Here's how it works: Say you get sued because you cause a car accident or someone gets hurt in your apartment. The person suing you may be awarded $500,000 when your insurance only covers $250,000. An umbrella policy pays the difference so you don't get a judgment against you that your insurance won't pay.
Umbrella insurance could be important if you have assets you want to protect. But even if you don't have a lot of money in the bank or valuable property someone could put a lien on, it's still a good idea to have a policy to protect your future earnings.
"As long as you can earn a livelihood, you should have an umbrella liability policy," Mitch Freedman, a CPA and personal financial specialist, told Kiplinger. You don't want a single lawsuit against you for a car accident you accidentally cause when you're 25 to cost you thousands of dollars a month for the next few decades as you pay off a judgement.
Sign up for The Payoff — your weekly crash course on how to live your best financial life.