New reports deepen the severity of allegations against disgraced Hollywood mogul Harvey Weinstein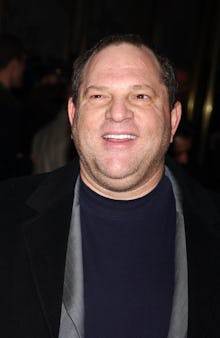 On Thursday, a bombshell report in the New York Times revealed decades of sexual harassment accusations against Hollywood mogul Harvey Weinstein. On Tuesday, two new reports painted an even more damning portrait of the disgraced producer's alleged behavior, deepening the severity of the claims against him.
The first report, the result of a 10-month investigation conducted by journalist Ronan Farrow for the New Yorker, found that 13 women claimed Weinstein sexually harassed, assaulted or raped them. The second report, published in the Times, recounts the producer's alleged harassment of Gwyneth Paltrow and other women.
Here are the key takeaways from these bombshell reports.
Ambra Battilana Gutierrez recorded Weinstein in a police sting operation
As part of a 2015 sting operation carried out by the New York Police Department, Filipina-Italian model Ambra Battilana Gutierrez captured audio in which Weinstein appears to admit that he groped her.
According to the New Yorker, the operation was carried out after Gutierrez told officers that he had sexually assaulted her, "groping her breasts and attempting to put a hand up her skirt."
Mira Sorvino says Weinstein showed up at her apartment
Mira Sorvino, who worked with Weinstein on Mighty Aphrodite, the 1995 film that won her the Academy Award for Best Actress in a Supporting Role, is one of four actors who told Farrow that she thinks the powerful producer hampered her success in retaliation for rebuffing his advances.
Sorvino said that, weeks after "ward[ing Weinstein] off" in a hotel room in Toronto, Weinstein "bypassed [her building's] doorman" and showed up at her apartment in New York City.
Asia Argento made a movie referencing her alleged encounter with Weinstein
Italian actor Asia Argento told the New Yorker that, after she "reluctantly agreed to give Weinstein a massage, he pulled her skirt up, forced her legs apart, and performed oral sex on her as she repeatedly told him to stop."
In 2000, Argento wrote and directed the film Scarlet Diva. In it, "a heavyset producer corners" her "in a hotel room, asks her for a massage and tries to assault her." Argento said women familiar with Weinstein's behavior recognized it in the character and spoke to her about their experiences.
Gwyneth Paltrow claims Weinstein harassed her before she shot Emma
Speaking to the Times, Gwyneth Paltrow recounted her alleged sexual harassment at the hands of Weinstein at a meeting in his hotel room suite before shooting began on the film adaptation of Jane Austen's Emma, in which she starred.
There, Paltrow said, Weinstein placed "his hands on her and suggesting they head to the bedroom for massages."
Angelina Jolie emailed the Times about her "bad experience" with Weinstein
In an email to the Times, actor-director Angelina Jolie revealed she had a bad encounter with Weinstein when she was young.
"I had a bad experience with Harvey Weinstein in my youth, and as a result, chose never to work with him again and warn others when they did," the email said. "This behavior towards women in any field, any country is unacceptable."
Other women accusing Weinstein of harassment or assault.
Actor Rosanna Arquette told the Times that when she stopped by Weinstein's office to pick up a script, he appeared in a white bathrobe and demanded a massage from her.
Actor Katherine Kendall said Weinstein chased her naked around a hotel room after she refused to give him a massage.
When she refused, he forced her hand towards his crotch. She said he warned her: "Rosanna, you're making a big mistake."
French actor Judith Godrèche said Weinstein demanded that she give him a massage, saying casual massages were "an American custom." Godrèche said when she told a female Miramax executive about the encounter, she warned the actor not to say anything.
Actor Dawn Dunning said Weinstein told her she'd "never make it in this business" after she refused to have a threesome with the mogul.