Terry Richardson says he's "disappointed" after being banned from Condé Nast International pubs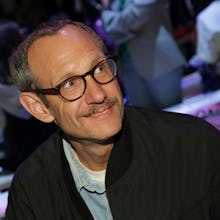 Call it "the Weinstein effect." With Harvey Weinstein's career crumbling, and with more allegations of sexual harassment, abuse and assault flooding in, more and more men in other industries who have been known to harass and abuse women themselves for years are finally getting some kind of punishment.
The latest in the fashion world is Terry Richardson, the fashion photographer who's been accused of sexual harassment and assault for years.
In an email circulated among Condé Nast International employees on Monday and first obtained by the Daily Telegraph, Condé Nast executive vice president James Woolhouse announced that Richardson's work would no longer be tolerated in any of Condé Nast International's publications, like international editions of Vogue, GQ, Glamour, Vanity Fair and others.
In 2014, after yet another influx of sexual harassment allegations, American Vogue vowed to never work with him again.
"I am writing to you on an important matter. Condé Nast would like to no longer work with the photographer Terry Richardson," Woolhouse wrote. "Any shoots that have been commission[ed] or any shoots that have been completed but not yet published, should be killed and substituted with other material. Please could you confirm that this policy will be actioned in your market effective immediately. Thank you for your support in this matter."
Up until this moment, despite the multiple allegations of harassment and abuse, Richardson was, frankly, incredibly popular. He'd worked with some of fashion's biggest names, sat front row at fashion shows, photographed women like Lady Gaga, Miley Cyrus and Rihanna, and in just 2016, photographed Kylie Jenner's calendar.
He was adored by fashion, with former i-D editor Caryn Franklin telling the Sunday Times just days ago: "As Richardson was working for many high-end campaigns, the power of the man, and the apparent popularity, seemed to create a protective shield."
Condé Nast International stepping up now really is the most public punishment Richardson has faced.
As this news broke Monday evening, Terry Richardson's team was quick to respond to the blacklisting, releasing a statement of its own. "Terry is disappointed to hear about this email especially because he has previously addressed these old stories," the statement read. "He is an artist who has been known for his sexually explicit work so many of his professional interactions with subjects were sexual and explicit in nature but all of the subjects of his work participated consensually." 
Now it'll be very interesting to see how other publications separate from Condé Nast — and celebrities who have often worked with him too — proceed from here.