Hype List: What to check out this week, including 'Thor: Ragnarok,' 'Alias Grace,' Bootsy Collins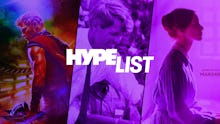 Welcome to the Hype List, a weekly recommendations series in which columnist Tirhakah Love highlights all of the pop culture happenings — movies, music, television, books and more — that you need to know about.
Movie: Thor: Ragnarok
The Thor movies haven't always been great. But while the previous flicks seemed a little too serious for a story that includes a CGI rainbow bridge, Thor: Ragnarok leans into its magical absurdity by taking on a sillier tone in this sci-fi road-trip flick. Thor begrudgingly recruits his evil brother Loki to combat their even more evil sister Hela (Cate Blanchett!), who's set eyes on the Asgardian throne.
Long story short: Thor, Loki and a slew of new characters link up with the Hulk (who's wearing his very dope World War Hulk outfit) to take down the almighty goddess. As far as we can tell, the film spends very little time on Earth; instead, Ragnarok goes for more of a universe-spanning feel, and its scope and vibrant colors give us an idea of just how large — and fun — Marvel imagines its cosmos to be.
Thor Ragnarok opens in theaters on Friday.
Book: Bobby Kennedy: A Raging Spirit by Chris Matthews
Chris Matthews' boundless fascination with the Kennedy clan continues with his latest book, a title devoted to the life and tragic loss of Bobby Kennedy. The late icon's career is relayed with great care and detail, as Matthews trudges through his time working for Senator Joseph McCarthy and dives deep into Bobby's compassion for marginalized people, as well as the idealism that undergirded his politics.
Despite already having written two books on John F. Kennedy (1996's Kennedy & Nixon and 2011's Jack Kennedy: Elusive Hero), Matthews revisits the iconic family with the vigor and passion of someone still in awe of their gravity and magnetism. And with this new tribute, the author highlights just how rare Bobby Kennedy's brand of optimism is in politics today.
Bobby Kennedy: A Raging Spirit will be released on Tuesday via Simon & Schuster.
TV: Alias Grace
Margaret Atwood's work has spawned yet another nuanced, prestige TV adaptation. This new, six-episode miniseries is a take on Atwood's 1996 novel Alias Grace that's based on a true story, and it's set in 19th-century Canada. In an effort to exonerate convicted double-murderer Grace Marks, a reverend played by David Cronenberg, hires Dr. Simon Jordan (Edward Holcroft) — a psychiatrist before the occupation had a name — to determine how Grace could have committed such a disturbing crime.
The duo quickly grows obsessed with deciphering Grace's innocence or guilt: Was she possessed? Is she mentally stable enough to answer for this act? Unlike its obvious comparison point, Hulu's the Handmaid's Tale, Alias Grace leaves the dystopian theatrics (no stonings here, it seems) at the prison door. And for all the speculation about the crime, this murder story isn't about the killing. Rather, it's about the discreet rage in Grace's eyes as assumptions are heaped upon her by the men in her world.
Alias Grace will be released on Friday via Netflix.
Music: World Wide Funk by Bootsy Collins
Today's funk is a whole lot shinier — and a touch less out there — than its 20th-century counterpart. But legendary bass guitarist Bootsy Collins brings the psychedelic grime back on World Wide Funk, his latest solo album (and first since 2011's The Funk Capital of the World). All throughout the record, Collins' wonky bass licks tumble out brilliantly, widening as they soar. For a sense of what to expect, look no further than the funk hero's recent single with the groovy upstart Kali Uchis, "Worth My While." Collins captures a sexy, mythic vibe that, even in an era of smoothed-out pop-funk, remains untouchable.
World Wide Funk is available now via Mascot Records.
Movie: Roman J. Israel, Esq.
Not interested in seeing superheroes on the big screen? Skip Thor: Ragnarok if you must, and check out Denzel Washington and his struggle-fro, which are here to help save the weekend in the new legal drama Roman J. Israel, Esq. Washington stars as the titular character, a worn-down Los Angeles criminal attorney whose righteous reputation is in jeopardy following a promotion at his firm.
In a script written and directed by Nightcrawler auteur Dan Gilroy, Israel — who's known for working with the downtrodden — is forced to come to grips with a sketchy legal decision he makes to keep himself afloat. You don't need to see much more than the trailer to know that this is one of Washington's more eccentric characters, and his performance is sure to be hypnotic.
Roman J. Israel, Esq. opens in theaters on Friday.
TV: Judah Friedlander: America Is the Greatest Country in the United States
Comedian Judah Friedlander might be best known for his role as 30 Rock's Frank Rossitano, but he's been doing standup since 1989. And now he's bringing his deadpan delivery to Netflix for a special dubbed America Is the Greatest Country in the United States. Friedlander's grunge aesthetic reigns here; he describes the feel of the show as "a low-budget, do-it-yourself documentary style" but makes up for the simplicity with a zoomed-out, incisive mockery of American exceptionalism.
Sardonic, quick-hitting couplets on debacles like healthcare reform ("We're Americans. We don't need it. We're stronger") and commodifying education ("When I'm president, I'm going to make college free — but you have to pay for high school") mingle with Friedlander's ridiculous self-championing. It all serves to illuminate the absurdity and folly of our current political climate — just in time.
America Is the Greatest Country in the United States will be released Tuesday via Netflix.
Podcast: The Fatherly Podcast
The Fatherly Podcast is the brainchild of Fatherly and iHeartRadio. The weekly show, hosted by children's author Joshua David Stein, features expansive interviews with famous fathers — guests include Sterling K. Brown, Michael Strahan and Ken Burns — discussing how they've balanced their unique pursuits with the responsibilities of being a parent.
Burns' appearance on the debut episode opens up a thoughtful conversation on how distant American families have become from the realities of war. Stein is comforting but curious, never hesitating to reflect on his own choices as a father of two. And his transparency makes the pod a safe space for Burns to wax poetically about the vigilance required for both filmmaking and fatherhood. The episode's a sweet and stimulating listen, not just for Burns fans but also for anyone fascinated by the bond between father and child.
The Ken Burns episode of The Fatherly Podcast is available here.