Right-wing megadonor Robert Mercer sells stake in 'Breitbart'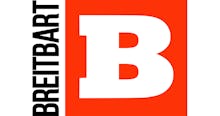 Hedge fund billionaire and prominent Breitbart backer Robert Mercer has decided to sell his stake in the controversial right-wing website and will step down as co-CEO of the hedge fund Renaissance Technologies by January, he announced Thursday.
In a letter to Renaissance colleagues, which was obtained by Bloomberg, Mercer wrote that he was selling his stake in Breitbart to his daughters for "personal reasons." Mercer said that he would also resign from the board of directors of Renaissance.
"I do not plan to retire, but I plan to relinquish my management responsibilities," he said in the memo.
In the note, Mercer distanced himself from Steve Bannon, Breitbart's executive chairman, writing that while he has "great respect" for the former White House chief strategist, his political decisions "do not always align with Mr. Bannon's."
Mercer also rebuked the right-wing provocateur Milo Yiannopoulos, who once worked for Breitbart as tech editor. BuzzFeed reported in October that Mercer financially backed Yiannopoulos even after Yiannopoulos resigned from Breitbart after seeming to condone pedophilia in an interview. Yiannopoulos has said that the remarks were "imprecise language." Since then, Yiannopoulos has staged a number of controversial events at universities around the country.
"I supported Milo Yiannopoulos in the hope and expectation that his expression of views contrary to the social mainstream and his spotlighting of the hypocrisy of those who would close down free speech in the name of political correctness would promote the type of open debate and freedom of thought that is being throttled on many American college campuses today," Mercer wrote. "But in my opinion, actions of and statements by Mr. Yiannopoulos have caused pain and divisiveness undermining the open and productive discourse that I had hoped to facilitate. I was mistaken to have supported him, and for several weeks have been in the process of severing all ties with him."
In the letter, Mercer wrote that he had set out to "correct some of the misinformation that has been published" about him.
"Of the many mischaracterizations made of me by the press, the most repugnant to me have been the intimations that I am a white supremacist or a member of some other noxious group," Mercer wrote. "Discrimination on the basis of race, ethnicity, gender, creed or anything of that sort is abhorrent to me."
Mercer and his daughter, Rebekah Mercer, have been the subject of a great deal of press coverage in the past year, due to their financial involvement in Breitbart and their financial support of controversial right-wing political candidates. Mercer's stake in Breitbart had recently come under additional attention by the anonymous activist group Sleeping Giants which announced on Oct. 23 that it was beginning a campaign to get some institutions to stop investing in Renaissance due to Mercer's ties to Breitbart.