Health Care: How to pick the best insurance plan for 2018, save money and find healthcare.gov hours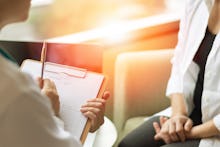 Has 2017 open enrollment for health care plans got your head spinning? The two best moves you can make right now — if you haven't yet — are learning the deadline and hours you can sign up, and then actually taking the dive and choosing insurance. It pays to shop around: As enrollment continues, it is more important than usual to compare different marketplace options for 2018.
That's because — while it's true premiums are expected to rise an average of 34% on mid-tier plans, according to a report from the consultancy Avalere — some people's subsidies to offset and help with costs could rise even more, according to a Department of Health and Human Services report. That might be one reason why enrollment in Affordable Care Act plans is actually surging this year despite a slashed advertising budget, according to one unnamed official speaking to the Hill in a story published Monday night. Because of the subsidies, only 15% of Affordable Care Act enrollees are expected to see their bills go up by much, despite rising average premiums.
Those subsidies are mandated by law for people making up to 400% of the federal poverty level, and are partially funded by the government through cost-sharing payments, which President Donald Trump has repeatedly threatened to cut off. Officials told the press they were surprised by the enrollment uptick — if anything, uncertainty over the future of the law, the depressed advertising budget and higher premiums were expected to dampen enrollment numbers. According to the Hill's report, the analysts Standard and Poor's projected about 1.6 million fewer enrollees this year.
This doesn't appear to be happening, at least so far. According to the Hill's report, more than 200,000 people signed up for healthcare under the Affordable Care Act exchanges on Nov. 1, the first day of open enrollment — more than double number of people who enrolled on the first day of open enrollment last year. Traffic to healthcare.gov increased by about a third relative to the same time last year. So, how do you sign up?
How to get the best health care insurance
Whether you're worried about getting sick or not, you'll still likely be required to buy health insurance: Attempts to repeal the individual mandate have been unsuccessful — including most recently in a rejected version of the GOP tax reform bill — meaning that the penalty for going uninsured is still the law of the land: $695 for individuals and a maximum of $2,085 for families in 2017.
On the upside, if you get organized now, enrolling doesn't have to be so challenging or expensive. First, know your hours. The Trump administration announced that it would suspend open enrollment for 12 hours during every Sunday during the period — with the exception of Dec. 10.
There are different rules for enrollment in states like California and New York, which have their own exchanges and often have longer enrollment periods. To get a healthcare.gov plan, for example, you need to enroll by Dec. 15, but the exchanges in New York, California and Washington, D.C., extended their deadline through January; six other states offer bigger windows, as well.
If you are a recent graduate, there is good news: You'll still be able to stay on your parents' plan if you're under age 26. And you'll likely still be able to make use of tax-advantaged health savings accounts if you can plan ahead.
Want to save money? Keep reading to find out other key facts and tips you need to know about this year's health care plans: These three rules of thumb can help you.
1. HMO vs. PPO and more: Weigh trade-offs
How much to pay for health insurance depends on how often you think you'll get sick or need medical services. The cheapest plans usually have lower premiums — which is the monthly amount you pay for your plan no matter what — but higher deductibles, which is the amount of money you have to pay before insurance will start kicking in.
Other important numbers to pay attention to are the out-of-pocket maximum, which is the point when insurance picks up the tab; copays, which are usually a small fee on doctor or hospital visits; and coinsurance, which is whether or not your plan requires you to assume some of the total costs.
Generally speaking, gold and platinum plans will have higher premiums but lower deductibles and out-of-pocket cuts, and bronze plans are vice versa. Silver plans try to strike a balance between the two. The average silver tier plan costs around $743 a month, according to Avalere's report.
A few final rules of thumb? Ditch the cigarettes, since tobacco-use is of the few determinants of your premium costs that you can actually control. And make sure you understand key definitions, like the difference between HMO plans — which usually won't cover out-of-network care except in an emergency — and PPO plans, in which you simply pay less if you stay in-network.
2. Take a look at non-Silver plans
One interesting quirk of this year's open enrollment period is that some of the nicer gold and platinum tiered plans may end up being cheaper for some people because of the way that the subsidies shake out.
Silver plans have historically been the best deal, because you can still qualify for subsidies while getting fairly comprehensive coverage — but extra demand has helped drive up the price for silver plans more quickly than the other plans.
It's not a huge amount of savings upfront —  a 30-year-old in Sacramento making 200% the federal poverty level would save $16 a month buying the lowest price gold plan compared with benchmark silver plan — but could end up buying you much more comprehensive coverage.
The people who are most likely to be better off with a non-silver plan? Individuals making 200% to 400% of the poverty line, according to a New York Times analysis, particularly for many who live in Pennsylvania, New Mexico and Texas.
3. Hew to the healthcare.gov deadline
It's important not to procrastinate too much, since the open enrollment period is going to be shorter this year than it has been in the past — President Donald Trump's administration narrowed the window to just 45 days. In other words, you'll want to get this wrapped by the holidays.
If you miss the deadline to enroll in health insurance, you still have a few options. The exchanges will remain open to allow you to apply for Medicaid if you fall below the income threshold, buy interim insurance, or begin comparing plans for next year.
More than usual, it's been a stressful open enrollment season, in part due to uncertainty over the health care law's future, and whether or not the Affordable Care Act could be repealed.
Indeed, some insurers like Blue Cross Blue Shield of North Carolina said that uncertainty over the future of the law — and whether the government would continue making cost-reduction payments to insurers — were the "biggest single reason" for this year's premium hikes.
Sign up for the Payoff — your weekly crash course on how to live your best financial life.