Charlie Rose fired from CBS amid allegations of sexual misconduct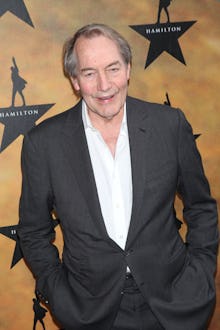 CBS News has terminated longtime television host Charlie Rose just one day after a bombshell report containing allegations of sexual misconduct from eight women was published by the Washington Post.
According to an internal memo sent to CBS News staffers that was obtained and tweeted out by Post reporter Paul Farhi, the network had severed ties with Rose, "effective immediately," in light of the report.
"Despite Charlie's important journalistic contribution to our news division, there is absolutely nothing more important, in this or any organization, than ensuring a safe, professional workplace — a supportive environment where people feel they can do their best work," CBS News President David Rhodes wrote.
"I've often heard that things used to be different," the memo continues. "And no one may be able to correct the past. But what may once have been accepted should not ever have been acceptable."
The news of Rose's termination comes just one day after the network suspended the star anchor, and after PBS and Bloomberg announced that distribution of his eponymous television show would be put on hold indefinitely.
The damning report contained accounts from women who had been employed by or had aspired to be employed by the Charlie Rose show from the late 1990s to 2011. According to the Post, the women's anecdotes contained "striking commonalities," including multiple stories of Rose showering in front of female colleagues and stroking the thighs of younger women in what were perceived as attempts to "test [them] out."
In a statement provided to the Post, Rose acknowledged the women's complaints as valid and expressed remorse for his past conduct.
"It is essential that these women know I hear them and that I deeply apologize for my inappropriate behavior," he wrote. "I am greatly embarrassed. I have behaved insensitively at times, and I accept responsibility for that, though I do not believe that all of these allegations are accurate. I always felt that I was pursuing shared feelings, even though I now realize I was mistaken."