11 gifts that support organizations Trump is trying to dismantle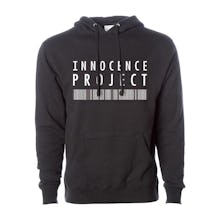 For many of us, Donald Trump's title as "commander in chief" is still settling in despite nearing the one year mark of his tenure as president.
Nearly 12 months later, the healthcare of millions is in jeopardy, campaign collusion with Russia is being investigated, racial and sexist epithets are said on a regular basis and threat of nuclear war is ever-present. And quite frankly, many of us are looking for a way to fight back.
One very powerful way to fight Trump's policies and ideologies — other than contacting your civic leaders — is through the dollar. These eleven brands and organizations work to protect causes Trump's presidency puts in jeopardy.
Planned Parenthood "I Stand with Planned Parenthood Phone" Case
Planned Parenthood is so much more than a pro-choice organization that conservative politicians would like to defund from government subsidies. Founded in 1916, the non-profit works diligently to provide free or reduced-rate reproductive healthcare to millions of people all over the world. This cute phone case for the iPhone 6 and Samsung Galaxy S6 comes in three colors and is a inexpensive way to show support.
Women's March Together We Rise Oral History Book
A day after Trump was inaugurated, an estimated 5 million people across the world marched in protest under the umbrella of the Women's March. Since Jan. 21, the Women's March has continued to campaign to protect the rights of women, minorities and other disenfranchised group. Commemorate the history-making day with their Together We Rise oral history book available for pre-order.
Greenpeace Whalebow Mug
Promoting six pillars of peace, Greenpeace's objective is to protect and conserve the environment from things like Trump's bid to start oil and gas drilling in the Arctic and Atlantic oceans. This standard size ceramic mug has the Greenpeace logo with a rainbow whale fin —with around 20% going to support the organization.
Armour Vert #ForceOfNature Top
Sustainable fashion brand, Armour Vert made this top in honor of 2017's Earth Month. With every purchase of this striped-modern Breton top, a tree is planted.
LUSH Charity Pot Fair Trade Shea Butter
Made from Fair Trade shea butter, this soothing lotion from LUSH also has ingredients from their Sustainable Lush Fund agricultural projects. Bonus: With every purchase of the Charity Pot the cosmetics company donates 100% of proceeds "to small grassroots organizations working in the areas of environmental conservation, animal welfare and human rights."
Noah's Ark Large Hammered Copper Candle
Unlike the current administration, Global Goods Partners makes supporting women entrepreneurs and artisans a top priority. This candle in a brass copper-finished case, is unscented and makes a beautiful addition to a chic home.
One Hope California Cabernet Sauvignon
For the wine drinker, this California Cabernet with hints of blackberry, roasted coffee and cocoa goes to a worthy cause. Every 10 cases help provide applied behavior analysis therapy for one child with autism. 
Innocence Project Hoodie
One of the biggest private prison companies is GEO Group that funded Trump's campaign. The Innocence Project fights wrongful imprisonment using DNA evidence, and has exonerated 351 people since 1992. This black hoodie with their logo shows solidarity with this powerful organization.
ACLU Free Speech Onesie
For the future activists, the ACLU has this adorable Free Speech onesie in grey and yellow. Made of 100% cotton, proceeds support the organization that protects constitutional rights and is seeking the investigation of Trump.
Sierra Club Gray Wolf Gift Set
Part of Trump's policy positions — like continuing the hazardous pipelines across the Dakotas— harm animals. By purchasing this plush gray wolf, a Sierra Club backpack and a 16-page full color booklet as a gift, you're helping the Sierra Club protect wildlife and defend the Clean Air Act, Clean Water Act and Endangered Species Act.
STATE Snyder Tote
STATE is a contemporary bag brand that donates a bag to a student for every one purchased. While the current Secretary of Education is not invested in public schools, STATE is. Founded by a dynamic husband and wife team, their giving focuses on supporting children living in underfunded neighborhoods and LGBTQ communities. This stylish Snyder tote is big enough for laptops and travel essentials.