Constance Baker Motley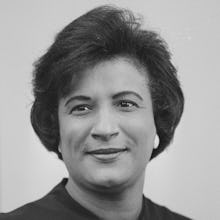 This article is part of the Black Monuments Project, which imagines a world that celebrates black heroes in 54 U.S. states and territories.
Constance Baker Motley's passion for civil rights is threaded throughout her life's work. In her career, she flourished as a lawyer, politician and a high-ranking judge. She was one of the first black women to argue before the Supreme Court, according to BlackPast.org. In 1966, she became the first black woman to serve as a federal judge.
Motley was born in New Haven, Connecticut, on Sept. 14, 1921. Her parents emigrated from the Caribbean island Nevis. In her early years, Motley was an avid reader and chose law as a profession after reading a book in which Abraham Lincoln said it was the most difficult field, according to Biography.com. After high school, Motley attended historically black Fisk University in Nashville, Tennessee, where she first experienced the segregated South and Jim Crow laws, the New York Times reported. A year and a half later, she transferred to New York University, earning a degree in economics, and then studied at Columbia Law School.
Upon graduating, Motley's earliest gigs included working as Thurgood Marshall's law clerk and then at the NAACP's Legal Defense and Educational Fund. Among her stellar accomplishments was helping draft briefs for the Brown vs. Board of Education lawsuit and winning 9 out of 10 civil rights cases that were decided by the Supreme Court, the New York Times reported. She was a member of the legal counsel for James Meredith, whom she successfully helped gain admission to the University of Mississippi.
In the 1960s, Motley entered the political arena in New York and began to climb the ladder. In 1964, she was the first black woman to win a seat in the New York Senate. In 1965, she was elected as the Manhattan borough president. In 1966, she was appointed as a federal judge for the Southern District of New York, the first black woman to serve in that role.
One of Motley's most famous cases while serving on the bench was her ruling to allow a female reporter into a New York Yankees locker room in 1978, the Associated Press reported. Motley died of congestive heart failure on Sept. 28, 2005, in New York City. She was 84 years old.
Motley was a woman of many "firsts," yet her work toward equality has had a long-lasting effect on the black women who have since followed in her footsteps.