Charles Drew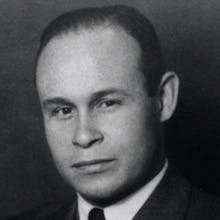 This article is part of the Black Monuments Project, which imagines a world that celebrates black heroes in 54 U.S. states and territories.
Charles Drew's process of storing blood plasma for transfusions changed the course of history.
The surgeon, doctor and educator pioneered the first large-scale blood bank in the United States, and he invented a new method to store blood plasma for long periods of time, according to Biography.com. Drew's accomplishments positioned him as one of the most sought-after minds in the medical field both at home and abroad.
Drew was born June 3, 1904, in Washington, D.C. During his teen years, Drew was an award-winning athlete, standing out in swimming, football, baseball, basketball and track, according to the African-American Registry database. His performance won him an athletic scholarship to Amherst College in Massachusetts.
He later enrolled in medical school at McGill University in Montreal, Canada, in 1928. He graduated in 1933 with a doctor of medicine and a master of surgery, according to Biography.com.
In 1935, Drew went on to teach at Howard University's medical school in Washington, D.C., and later completed a surgery residency at Howard's Freedmen's Hospital, which was originally established as a medical facility for former slaves.
In 1938, he began research on blood banks while working on his doctorate at Columbia University. At Columbia, he found that blood plasma could be preserved for long periods of time and wrote about this discovery in his thesis "Banked Blood: A Study in Blood Preservation." In 1940, he became the first black person to earn a doctor of medical science at Columbia, according to the National Library of Medicine, and then returned to Howard to become a professor of surgery.
Once World War II was underway, Drew was summoned to New York in 1940 to aid in collecting blood plasma for injured British soldiers and civilians. In 1941, he was recruited by the American Red Cross and National Research Council to help direct blood banks, in part for use by the U.S. Navy and Army.
After the military ruled that the blood of black people should only be given to black soldiers, Drew pushed back and eventually resigned. In 1941, he returned to Freedmen's Hospital and rose through the ranks to medical director by 1946. Drew was honored with the NAACP's Spingarn Medal in 1944 for his excellence. Drew died on April 1, 1950, at the age of 45 from injuries he received in a car accident.