The most notable snubs of the 2018 Golden Globe nominations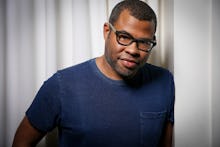 Believe it or not, Hollywood awards season — in all its glammed-out, self-congratulatory glory — is upon us once again. The latest reminder? On Monday, nominations for the 75th annual Golden Globes were announced in New York City.
Generally speaking, the Hollywood Foreign Press Association did an admirable job at highlighting some of the best work in film and television from the past year. The Shape of Water; Lady Bird; Three Billboards Outside Ebbing, Missouri; Master of None; and The Marvelous Mrs. Maisel are some of the nominations we're excited about. But, as with every awards show, there were quite a few head-scratching omissions — particularly in the crowded race for best director.
Let's dive right into the most surprising snubs.
Greta Gerwig for Lady Bird in the race for best director
Lady Bird has garnered critical praise for its tense, complicated and heart-wrenching look at the relationship between Christine "Lady Bird" McPherson (Saoirse Ronan) and her mother, Marion (Laurie Metcalf). And though the movie was nominated for several awards — including best comedy or musical — it's worth noting that Greta Gerwig, the film's writer and director, was overlooked in the best director category, a race that's dominated by men.
The coming-of-age story did pick up a nomination for best screenplay, motion picture, which would go to Gerwig if the film wins. But it still feels like a missed opportunity to recognize the directorial voice of an exciting talent. One can't help but recall the 2015 Oscar race, in which the Academy of Motion Picture Arts and Sciences nominated Selma for best picture, but failed to nominate its director, Ava DuVernay.
It's possible that same sort of scene could play out at the Oscars, if Lady Bird scores a best picture nod and Gerwig is shut out of the more limited best director category. So this could be a sign of what's to come later.
Jordan Peele for Get Out in the race for best director
Like Lady Bird, Get Out — a claustrophobic social thriller rooted in the anxieties that come with living as a black person in modern-day America — was nominated for best comedy or musical. (That characterization is certainly questionable, by the way, but that's the category the production company and studio submitted in.) Also like Lady Bird, its director, Jordan Peele, was not nominated.
This snub is disappointing for several of the same reasons. Here we have an on-camera performer — in this case, someone known for his comedic chops and sketch characters — getting behind the lens for a solo directorial debut that's utterly distinct. Get Out is a truly remarkable movie, one that had people talking and critics raving, and that's rich with social commentary, genuine scares and, yes, humor. So it's a letdown to see it earn only half-hearted recognition.
When you look at the directors who did get nominated — Steven Spielberg for The Post, Christopher Nolan for Dunkirk, Ridley Scott for All the Money in the World, Martin McDonagh for Three Billboards and Guillermo del Toro for The Shape of Water — it's not a weak list, but it's not a particularly inspiring one, either. They're all veterans or established creators.
It would've been nice if the Hollywood Foreign Press, which is known for sometimes jumping on the next big things, had diversified a little and paid more attention to the fresh filmmakers who stood out in 2017.
Sufjan Stevens for songs on Call Me by Your Name in the race for best original song
If you've seen Call Me by Your Name and didn't get even a little misty eyed at Sufjan Stevens' contributions to its soundtrack, please seek medical attention.
Both of the songs Stevens wrote for the soundtrack, "Mystery of Love" and "Visions of Gideon," imbue the film with a heavy, melancholy feeling — the kind that's guaranteed to make you ugly cry.
No spoilers here if you have yet to see the movie, but the way "Visions of Gideon" is used within the film is one of the most impactful, memorable moments we've seen on-screen all year.
The Big Sick for literally anything
The Big Sick, co-written by Kumail Nanjiani (Silicon Valley) and Emily V. Gordon — which is based on their own real-life relationship and marriage — failed to garner any nominations, despite its near-universal praise.
Perhaps The Big Sick's relatively early July release date hurt its long-term buzz (although it's worth mentioning that Get Out was released way back in February). Maybe the fact that it's a rom-com — albeit a creative and particularly sincere one — and not as flashy as The Greatest Showman, as meta as The Disaster Artist or as bracing as I, Tonya hurt its chances.
Whatever the reason, there's a great way to deal with that tide of feelings you're feeling. At least The Big Sick is available to stream so you can watch — and rewatch — it to your heart's content.