What Disney buying 21st Century Fox may mean for your Hulu habit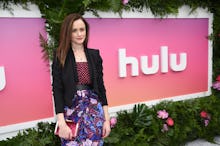 Look out — NBC shows like The Good Place, Saturday Night Live and Law and Order could soon disappear from Hulu.
The Walt Disney Company's announcement today that it will purchase most of 21st Century Fox's entertainment assets signals Disney's plans to compete head-to-head with streaming services. But the deal could also mark a new era for Hulu, of which Disney is now the majority owner.
Disney's proposal to buy 21st Century Fox — which in stock and debt is valued at around $66 billion — includes the majority of most of 21st Century Fox's entertainment assets, including its film and television studios, like FX Productions, Fox Searchlight and Twentieth Century Fox Television.
The deal does not, however, include Fox News, Fox Business or some other live sports networks, which 21st Century Fox separately announced Thursday would be spun off into a separate company named Fox that will focus more on news and live sports.
The sale — if approved by regulators — will make Disney, an already massive, many-armed entertainment conglomerate, an even more formidable foe as it seeks to compete aggressively with companies like Netflix and Amazon. Those companies are already pouring vast amounts of money and resources into internet streaming.
Disney has already announced that it plans to establish two new streaming services — one for entertainment, like Disney and Pixar movies, and another for sports content. Both are expected to launch sometime in 2019.
But more immediately, the deal also marks a major change for Hulu, the over-the-top streaming service that launched in 2008 by Fox, Disney and Comcast in an early effort to step into the streaming space.
Each of those investors had owned 30 percent in the service (along with Time Warner, which owns 10 percent), and their joint investment in the service has meant that Hulu came packed with television programs, as well as streaming rights to Fox, ABC (which is owned by Disney) and NBC (which is owned by Comcast).
As part of the deal, Disney will get 21st Century Fox's stake in Hulu, making Disney, for the first time, the majority owner of the streaming service. The deal is expected to affect the types of shows available on Hulu, depending on the dynamic between Disney and Comcast, Hulu's new minority owner.
According to Recode's Edmund Lee, the arrangement might make it less likely that Comcast, which owns NBC, would sell its programs to the streaming service. Comcast could also, in theory, contest Disney's acquisition of Fox's stake in Hulu, and prompt Disney to bail on Hulu entirely, and sell its stake to Comcast.
With the new resources from its 21st Century Fox acquisition, Disney is also expected to continue its foray into original content — specifically for streaming. Hulu recently saw a major payoff on original content after the original series The Handmaids' Tale, which it paid to produce specifically for the streaming service, received widespread acclaim and five Emmy awards.
Disney, with its newly acquired 60% ownership of the service, could likely continue down that original programming road, as all of the streaming services compete to have the best and most comprehensive original roster of original shows.
What these new programs will be, and whether they will appear on Hulu or on Disney's other streaming services in the works, remains to be seen.