Walter F. White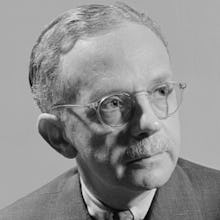 This article is part of the Black Monuments Project, which imagines a world that celebrates black heroes in 54 U.S. states and territories.
Walter Francis White, an activist and author who served as the executive secretary of the NAACP for over two decades, was a key player in the civil rights movement.
Notably, White discovered a pattern of racial discrimination in the Marines after a race riot almost broke out during World War II in Guam in December 1944, he wrote in his 1948 autobiography, A Man Called White. His 1945 book A Rising Wind influenced President Harry S. Truman's decision to desegregate the armed forces in 1948.
White was born July 1, 1893 and raised in Atlanta; his parents were born as slaves. One of his ancestors was a disowned child whom former President William Henry Harrison had with Dilsia, his slave. As a child, White attended segregated schools and witnessed a race riot, which he was able to escape because of his blond hair and blue eyes.
While some black Americans with lighter skin disguised themselves as white to avoid discrimination at the time, White chose to live as a black person — unless he was helping to dismantle racist systems in the United States. Because of his light skin, White was able pass as white to gain intel on white supremacy movements. He would then disseminate that information to the NAACP.
After graduating from Atlanta University in 1916, White launched the Atlanta chapter of the NAACP. He was then selected to be the organization's assistant secretary to James Weldon Johnson, who is also among the honorees in the Black Monuments Project. White went on to investigate and report on more than 40 lynchings and eight race riots for the organization.
He also worked globally to combat racism. While visiting Guam during Christmas 1944, he uncovered that racial tension had been building between white and black servicemen for months. In three separate incidents, a white sailor killed a black Marine, a black soldier killed a white Marine and a white soldier fired at a group of black servicemen, without injury, according to the National Parks Service.
On Christmas Day, 43 black sailors armed with knives invaded a camp of white Marines after hearing that a black sailor was killed by a white Marine. To investigate the incident, Maj. Gen. Henry L. Larsen called upon White to help bring about convictions not just for the rioters, but also for the white Marines who had been tormenting the black soldiers.
White continued to make an impact on race relations in America. He was an adviser to U.S. delegates during the founding conference of the United Nations in 1945. In 1948, he convinced Truman to establish a presidential committee on civil rights.
White died March 21, 1955 in New York City at the age of 61. His work toward racial equality — and breaking down barriers for servicemen in the military — should be lauded by all.