New Year's Eve violence: 7 shot in Colorado; Houston police thwart potential attempted attack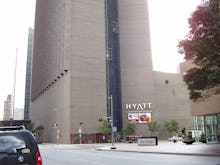 The final day of 2017 saw an attack and an attempted attack in the U.S. as a domestic incident escalated into a mass shooting in Highlands Ranch, Colorado, and another potential mass shooting in Houston was stopped by police.
Five deputies and two civilians were shot in Highlands Ranch Sunday morning after police responded to a domestic incident at approximately 5:15 A.M. local time, KKTV reported. One deputy was killed, while the severity of the other six victim's injuries is currently unknown.
The shooting took place at the Copper Canyons Apartment complex in the Denver suburb, and citizens in the area were instructed by law enforcement to shelter in place as the incident was ongoing. At 9:30 A.M., deputies confirmed that the shooter had been shot and is believed to be dead and no longer a threat.
The investigation into the shooting is still ongoing, the Denver Post noted. The FBI's Denver bureau stated on Twitter Sunday that the agency is monitoring the investigation and will give the Douglas County Sheriff's Office its "full support."
Further south, another potential mass shooting was stopped by police in Texas, who discovered an arsenal of firearms in an intoxicated man's hotel room at the Hyatt Regency in downtown Houston.
According to the Houston Chronicle, police responded to a call at 1:30 A.M local time. Sunday morning from hotel staff about assisting a highly intoxicated man at the hotel's bar. Upon entering his hotel room to gather his belongings, law enforcement then reportedly discovered an AR-15, a shotgun and a handgun, along with "many rounds" of ammunition.
Police are waiting for the man to sober up before interviewing him to determine his reasons behind his firearm arsenal, the Chronicle reported. The suspect is currently facing charges of trespassing and unlawful carry.
The suspect's collection of firearms in his 28th-floor hotel room comes nearly three months after suspect Stephen Paddock killed more than 50 people in a mass shooting in Las Vegas, which he carried out from his room at the Mandalay Bay Resort and Casino. The Hyatt Regency in Houston is currently preparing to host a massive New Year's Eve celebration expected to draw a crowd of approximately 2,000 people, the Chronicle reported — meaning it's possible the suspect's firearm collection could have been related to a potential attack.
Houston Police Chief Art Acevedo said on Twitter that the situation had been "contained" and there was no specific threat to the Houston area. The Hyatt Regency intends to go on with their New Year's celebration as planned, saying in a statement: "The safety and security of our guests and colleagues is our top priority, and consistent with the hotel's prepared security plans, heightened measures are in place on New Year's Eve. We are fully cooperating with authorities on an investigation, and further questions should be directed to the Houston Police Department."