New Jersey Shooting: 16-year-old boy allegedly killed his family just before the new year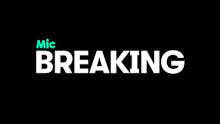 Scott Kologi, 16, is in police custody after allegedly shooting and killing three family members and a family friend minutes before midnight on New Year's Eve in Long Branch, New Jersey.
According to reports, when police arrived at the home after a 911 call, they found the bodies of Kologi's parents, 42-year-old Linda Kologi and 44-year-old Steven Kologi; his sister, 18-year-old Brittany Kologi; and 70-year-old Mary Schultz, the partner of Kologi's grandfather.
Authorities believe Kologi used a Century Arms semiautomatic rifle, which was registered to one of the family members in the home. The New York Daily News also reported the teen has autism.
Scott Kologi's grandfather and brother were able to leave the home unharmed, the Associated Press reported.
Kologi has been charged as a juvenile with four counts of first-degree murder and one count of unlawful possession of a firearm.
The motive in the shooting remains unclear at this time. Kologi may face four counts of murder, according to the prosecutor, Christopher J. Gramiccioni.
Jan. 2, 2018, 10:30 a.m.: This story has been updated.