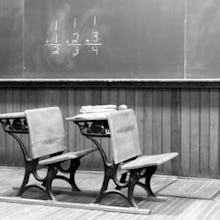 This article is a part of the Black Monuments Project, which imagines a world that celebrates Black heroes in 54 U.S. states and territories.
Alberta Henry made it her life's mission to give disadvantaged students access to higher education with the establishment of the Alberta Henry Education Foundation in 1967.
Born to sharecroppers James Hudson Hill and Julia Palmer Hill Brantley in Hosston, Louisiana, Henry moved to Utah in 1949, when she was around 29 years old, the Salt Lake Tribune wrote. She settled in Salt Lake City after a ruptured appendix kept her at a friend's home, according to a bio on the foundation's website that was first published in the University of Utah's Continuum magazine. The following year, she married Harold Lloyd Henry, and they eventually adopted two children.
Initially, she was a domestic worker for local attorney and politician Wally Sandack and his wife, Helen. Henry noticed the lack of professional opportunities for the few black Americans living in Utah at the time, the bio on the foundation website said.
Later, she joined the Pilgrim Baptist Church and started fighting against racial discrimination in housing and public accommodations, the Deseret Morning News reported. Her civic work included serving on boards and committees such as the Utah State Advisory Committee to the U.S. Commission on Civil Rights, the United Way, Utah Endowment for the Humanities and the Black Advisory Board to the University of Utah, according to the Deseret Morning News. Henry also spent 12 years as the president of the the Salt Lake branch of the NAACP. Henry's work with these organizations primarily focused on civil rights and educational opportunities for disenfranchised students.
After joining the Head Start program as a teacher's aide, Henry established the Alberta Henry Education Foundation "to provide economically disadvantaged students the opportunity for a college education," according to the website. To start the foundation, she received fundraising help from the Sandacks and Virginia Hiatt, a Church Women United representative. Scholarships from $1,000 to $2,000 are given out each academic year.
Henry went on to work as a minority consultant for the Salt Lake City School District and then as the district's community relations coordinator until she retired in 1986, the Deseret Morning News reported. Before she retired, she was given an honorary doctorate from the University of Utah in 1971 and earned a bachelor's degree in secondary education in 1980, at 59, the foundation website said. She died in May 2005 at the age of 84.
For years, the Alberta Henry Education Foundation has helped hundreds of students. For paying it forward to the next generation, we honor Alberta Henry and her great legacy.