Trump ally Steve Wynn resigns in scandal from RNC after accusations of sexual misconduct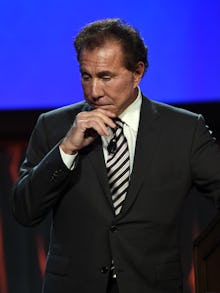 Steve Wynn — the casino mogul who was accused of sexual misconduct by dozens of women in a bombshell Wall Street Journal report Friday — is out as the finance chair of the Republican National Committee, RNC chairwoman Ronna McDaniel announced Saturday.
"Today I accepted Steve Wynn's resignation as Republican National Committee Finance Chair," McDaniel said in a statement.
Wynn — an ally of President Donald Trump and a major GOP donor — had held the role since January 2017.
He denied the allegations against him Friday, claiming that his ex-wife was behind the accusations.
But Democrats and others pounced on the report, calling out Republicans for their silence following the allegations.
Republicans had immediately criticized Democrats over their relationship with Hollywood mogul Harvey Weinstein after reports of his years of sexual abuse emerged in October, but were not as swift in their response to the Wynn report.
Trump, who had picked Wynn to serve as the RNC finance chair, did not appear to have publicly commented on the casino mogul as of Saturday afternoon.
According to CNN White House correspondent Abby D. Philip, McDaniel's statement Saturday did not mention the allegations against Wynn or what the RNC would do with the donations it received from him.