Unreliable sources: The worst media moments this week that weren't an accused Nazi on cable news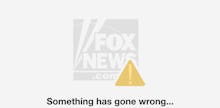 Across the media landscape this week, some reporting and commentary on the storylines were rife with mischaracterizations ... or flat-out falsehoods. Here's a look at some of the more cringe-worthy takes and media mistakes from this week that didn't involve the GOP's Holocaust-denying candidate appearing on CNN.
A Fox News executive's column bemoaning a "Darker, Gayer, Different" Olympics
Fox News found itself backtracking Friday, after publishing a column from a senior executive lamenting the diversity of the United States' 2018 Winter Olympics team.
The article, which was published on Feb. 7, hinged on a quote from a U.S. Olympic Committee official, who told the Washington Post that the 243-athlete team that the U.S. was bringing to this year's Winter Olympics in Pyeongchang, South Korea, was the most diverse it's ever had. The column's author, John Moody — who happens to be the executive vice president and executive editor of Fox News — took the quote as a springboard into a bigoted thought-exercise, in which he pondered whether the athletes were selected because of "political correctness" and not because of their athletic prowess.
"The question probably needs to be asked: were our Olympians selected because they're the best at what they do, or because they're the best publicity for our current obsession with having one each from Column A, B and C?" Moody wrote.
The answer to said question, as the Post pointed out, is that Olympians continue to be selected because they're the best at what they do. The Olympics Committee has looked for ways to improve upon the pool of individuals who are able to compete and excel in winter sports. It's also not the case that the Olympics Committee assigns "team quotas for race, religion or sexuality," which Moody also suggested was happening.
The paragraph that attracted the most outrage was found at the top of the column, in which Moody wrote:
"Unless it's changed overnight, the motto of the Olympics, since 1894, has been 'Faster, Higher, Stronger.' It appears the U.S. Olympic Committee would like to change that to 'Darker, Gayer, Different.' If your goal is to win medals, that won't work."
The column was roundly criticized and three gay rights organizations panned the piece, according to the Hollywood Reporter.
"This is the real lede of a real column by the executive editor of Fox News," tweeted Politico reporter Matthew Nussbaum. "Its transformation into a profitable version of Breitbart appears complete."
On Friday, Fox News pulled the piece. In a statement, a network spokesperson said the column "does not reflect the views or values of Fox News and has been removed." The spokesperson declined to comment further when asked why the article was published if it did not meet editorial standards, but did direct Mic to a Mediaite article in which a "Fox News insider" said that Moody's column "didn't go through the usual vetting process" because of his title and tenure at the company, and downplayed his importance at the company. Other news outlets similarly cited an "insider" who shared the same sentiment, which former Fox News reporter Roger Friedman quickly disputed.
Regardless, it's enlightening to see a high-level Fox News executive on the site's news side spell out his beliefs in full view, instead of staying behind the curtain.
Some media outlets stretch the truth on Oxford study on 'junk news consumption'
On Tuesday, a study from the Oxford Internet Institute somewhat astonishingly found that supporters of President Donald Trump were more likely to share "junk news" on social media than any other groups combined.
The findings ricocheted through the headlines, as the study seemed to confirm existing beliefs about ultra-partisan polarization on social media, and seemed to align with the growing concern over ultra-politicized fake news.
But some of the publications that reported on the study — including HuffPost, the Guardian, Newsweek, and Mother Jones — badly misconstrued the study's findings. HuffPost's headline on the story: "Trump Supporters Consume And Share The Most Fake News, Oxford Study Finds." And the Guardian's: "Fake news sharing in U.S. is a rightwing thing, says study." In the first lines of both Newsweek's and Mother Jones' articles about the study were claims that Trump supporters shared more fake news than other groups.
The problem is, the Oxford researchers weren't focusing on exclusively examining "fake news" sharing at all. Instead, they focused on a broader definition of "junk news," which according to the study is a much, much broader definition than "fake news," which has been used to mean made-up news stories and hoax news stories that are provably false. "Junk news," rather, could include anything from sites that "frequently presents opinion and commentary as news" to websites that have "misleading headlines" or use "excessive capitalization."
The broad definition of "junk news," as defined by the researchers, is probably why a number of more mainstream websites — including Mediaite, the New York Daily News and National Review — were included in the list. It's no secret that National Review has a conservative bent, and Mediate and the Daily News absolutely dabble in clickbaity headlines (Which online news outlet hasn't?). But the websites are also a far cry from websites like InfoWars that publish outright hoaxes and conspiracy theories that would be defined as incredibly "fake news."
The Washington Post's Erik Wemple, in an analysis of the study's methodology, wrote that "the apparent overclassification of some right-wing sites raises the possibility that the study, at least in part, merely caught conservatives sharing conservative journalism." Some conservative media websites who were included in the "junk news" classification, like the Washington Free Beacon, slammed the report for classifying them as such.
There's ample room to discuss the effects of outwardly partisan articles and sensational headlines on political discourse, and that conversation should occur. But it's just not true to say that researchers found that Trump supporters share more "fake news" than other groups. By conflating "fake news" and "junk news" in the headlines, these media outlets left readers with a misleading impression of the study's results — which kind of sounds like "junk news."
Meanwhile, Facebook is profiting from actual fake news
Facebook, which says it's cracking down on fake news, was found this week to be profiting off the publication of fake and hoax news stories on its Instant Articles product.
In a report published Wednesday, BuzzFeed found that 29 Facebook pages that promoted and published outright fake news used Instant Articles to help their stories load faster. Most of those pages, according to BuzzFeed, were using Facebook Audience Network to lace advertisements on those fake articles — which means that Facebook was earning revenue from the advertisements placed on those fake new stories.
In a statement to BuzzFeed, a Facebook spokesperson said that the site was "against false news" and wants "no part of it on our platform, including in Instant Articles." The articles BuzzFeed sent to Facebook were subsequently removed.
According to Facebook's rules, publishers using Instant Articles are prohibited from publishing fake news on the feature, and publishers who want to use the product are first required to send 10 of their articles to Facebook, which are manually reviewed by the company. Facebook did not tell BuzzFeed how some of the fake news publishers got approved for the feature.
Facebook is a massive platform, and it's obvious that fake news continues to slip through the cracks. For a company that has expressed deep concern for the presence of fake news on its website and has said numerous times that it is entirely committed to fixing the problem, it doesn't seem like the issue seems to be going away any time soon.