Mueller files fresh charges in case against former Trump aides Manafort and Gates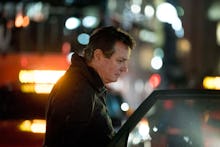 Robert Mueller has filed new charges in the case against former Trump campaign chairman Paul Manafort and his associate, Rick Gates, as part of his intensifying Russia probe, according to reports.
The new charges remain under court seal, so their nature is not yet clear. However, they may be related to new evidence of bank fraud by the former head of Donald Trump's presidential campaign, which the special counsel's office outlined in a court document made public on Friday.
According to the unsealed document, "additional criminal conduct" has come to the attention of investigators since bail was first set for Manafort following his October indictment.
"That criminal conduct includes a series of bank frauds and bank fraud conspiracies," the filing reads.
Included in the filing is an accusation that Manafort obtained a mortgage for his Fairfax, Virginia, property via "a series of false and fraudulent representations."
When the filing was initially made public last week, it wasn't clear if Mueller was bringing new charges against Manafort, who was indicted in October for conspiracy against the United States and 11 other charges.
According to reports, a new charging document has been filed in federal court and put under seal — seemingly adding another layer of legal pressure on the embattled ex-Trump aide, who has pleaded not guilty to all charges against him.
Today's news of the additional charges comes on the heels of a guilty plea by Alex Van Der Zwaan, a Ukraine-connected attorney who was charged with lying to the FBI.
Van Der Zwaan, the son-in-law of a Russian oligarch named in the salacious Steele dossier, admitted Tuesday to misleading investigators about his contacts with Gates and misrepresenting his role in his law firm's report in 2012 on former Ukrainian Prime Minister Yulia Tymoshenko. He also admitted that he "deleted and otherwise did not produce" emails requested by the special counsel's office.
Gates, who was named in the Van Der Zwaan indictment, is believed to be nearing a deal with Mueller. If he begins cooperating with the special counsel, Gates may pose significant problems for Manafort — and for Trump.
The former deputy chairman to Trump's campaign, Gates also served on his inaugural committee, and kept in contact with the administration in 2017 when he founded the pro-Trump non-profit America First Policies.
The White House has downplayed the significance of a potential Gates guilty plea, telling CNN last weekend that "there'd be no anxiety here" if he flipped.
Correction: Feb. 22, 2018