How to get money back from Yahoo and Equifax — plus more news on scandals, scams and your cash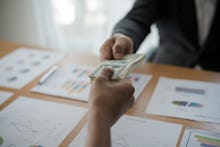 In a week when the Senate passed its version of a law rolling back several Dodd-Frank Act rules — consumer and investor safeguards set up in the wake of the financial crisis — several news items might seem unfortunately timed: Specifically, regulators rolled out new actions against consumer bank Wells Fargo, as well as a former executive at credit agency Equifax.
You can learn more about the actions below (and whether you might expect to see some money back). But that's not all that happened this week affecting consumers, investors and anyone else concerned about the economy. On Thursday a U.S. court struck down parts of the Department of Labor's "fiduciary rule," a protection requiring professionals selling retirement products to always act in clients' best interests — and not just push products with the highest commission. Yet the battle might not be over yet, as the case may eventually be taken up by the Supreme Court, the Wall Street Journal reported.
In other news for investors, a whistleblower lawsuit filed against Walmart alleges the company issued misleadingly positive results. And more than 30,000 workers will lose their jobs as Toys R Us becomes the latest casualty of the retail apocalypse — a trend with potential economic ripple effects including "displaced low-income workers, shrinking local tax bases and investor losses on stocks, bonds and real estate," as Bloomberg put it in 2017.
Finally, the White House controversially announced its pick for top economic adviser: television personality Larry Kudlow, who critics point out isn't technically an economist and has a track record of mistaken predictions, including a 2007 opinion piece arguing "there's no recession coming."
If all these headlines have you feeling jittery, consider it a good moment to shore up your finances for the long term. Here are some of the most important scandals, scams and money items with new details released this week, how the controversies affect your cash and — most importantly — whether you can protect yourself or get money back.
1. Wells Fargo slammed again for charging customers for products they didn't want
The news: Wells Fargo will face new sanctions for forcing automobile insurance products on more than 500,000 customers, according to Reuters.
The takeaway: The bank has been under fire for various abuses at its consumer banking, wealth management and student loan servicing businesses for more than a year. Now, the scrutiny over whether the bank forced auto insurance onto unwilling customers joins the growing list.
The scandal has to do with something called a "force place," wherein Wells Fargo was allowed to start charging auto loan borrowers for insurance if their own policies lapsed. According to Reuters, third-party providers working for the bank foisted insurance policies and then passed the commissions onto Wells Fargo.
The bank said it will issue $145 million in refunds and adjust account balances by $37 million. Despite this, it was also reported that Wells Fargo CEO Tim Sloan's pay increased 35% from 2016 to 2017, pushing his salary to $17.6 million.
2. Class-action lawsuits against Equifax are heating up
The news: The Securities and Exchange Commission charged former Equifax chief information officer Jun Ying with insider trading.
The takeaway: Executives were allegedly able to profit from the company's massive data leak. By selling his stock before news of the breach went public, Ying allegedly reaped a nearly $1 million windfall and avoided a six-figure loss. Meanwhile, Equifax continues to face hundreds of class-action lawsuits.
Nearly 148 million consumers had personal information leaked. And the accusation that executives were allegedly taking stock profits before reporting relevant information to the public is unlikely to help the company as it faces consumers in court — expected to be among the biggest lawsuits ever.
To join a class-action suit against Equifax, all you have to do is keep an eye on your mail, Kiplinger reported. As soon as one of the many lawsuits against Equifax is certified by a judge, everyone in the class should be notified automatically.
It may also be worth talking to an attorney if you actually lost money as a result of the breach. Finally, watch for scammers offering to help you get restitution from the credit bureau — as Kiplinger noted, class-action attorneys usually draw their compensation from the settlements they negotiate.
3. Victims of the Yahoo breach can bring the tech giant to court
The news: A California judge refused requests from tech giant Yahoo to dismiss a series of class-action lawsuits over a security breach affecting roughly 3 billion Yahoo Mail accounts, the Mercury News reported.
The takeaway: Lawsuits from Yahoo customers whose leaked personal data resulted in lost Social Security checks, fraudulent tax returns or other losses will proceed to court.
If you're included in one of the classes, you should be notified about the case directly, according to ClassAction.com, though you can still opt-out here.
4. You'll see fewer ads for cryptocurrency ICOs promising to get you rich
The news: Google will no longer host advertising for so-called "initial coin offerings," in which entrepreneurs raise money for their ventures by selling virtual "coins" with no underlying value.
The takeaway: Regulators and advertisers have thrown cold water on the mania for digital currencies on fraud concerns. More than 10% of the roughly $3.7 billion raised in ICOs has been lost or stolen, according to estimates from Ernst and Young.
Facebook and now Google have cracked down on advertisements from companies raising money through ICOs on fraud concerns. The SEC has issued multiple investor alerts and warnings about investing in ICOs. The new scrutiny appears to have calmed the mania for bitcoin and other digital currencies that persisted through much of 2017: Google searches for the term are even down 82% from their high in December, according to Bloomberg.
As the SEC has warned, it's important to be extra skeptical of any investment offering "guaranteed" returns.
5. Founder of $9 billion startup Theranos settles fraud charges with the SEC
The news: Blood testing company Theranos raised $750 million from investors and was once said to be worth more than $9 billion. On Wednesday, the SEC announced a new settlement barring CEO Elizabeth Holmes from serving "as an officer or director of a public company for 10 years," according to Reuters.
The takeaway: Theranos is hardly the only secretive Silicon Valley startup making huge promises under tight control of its high-profile founder. That begs the question of whether there are other Theranos-like companies out there successfully duping investors and consumers alike.
At one point, Holmes was the youngest self-made billionaire on Forbes' list of female billionaires, until a Wall Street Journal story broke the news that Theranos' devices were largely inaccurate. According to the SEC, Theranos told a prospective investor it made more than $108 million in 2014 when the real number was actually close to $100,000.
The story of Theranos is another reminder to be extra careful with how you invest your money, particularly in companies that are not publicly traded, given their lower standards for transparency and financial disclosures.
Sign up for the Payoff — your weekly crash course on how to live your best financial life.