Trump to release opioid plan that calls for giving drug dealers the death penalty, per report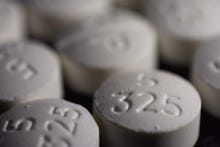 President Donald Trump's plan to combat the opioid epidemic will include a call to give some drug dealers the death penalty, according to a report published Thursday by Politico.
The plan — which Politico says could be released as early as Monday — will also have provisions to curb patients' access to opioid painkillers as well as making it easier for Medicaid recipients to get treatment.
However the plan will also call for tough enforcement measures, including stricter mandatory minimum sentences and the death penalty — ideas that will run into opposition in Congress.
"We're still paying for one failed War on Drugs, now @realDonaldTrump is drawing up battle plans for another," Sen. Ed Markey (D-Mass.) tweeted Thursday of the plan. "Extreme proposals like the death penalty will do nothing to solve the #OpioidCrisis and divert attention from meaningful public health initiatives."
Trump has been calling for the death penalty for drug dealers for weeks.
"Some countries have a very, very tough penalty — the ultimate penalty," Trump said March 1 at an opioid summit at the White House. "And, by the way, they have much less of a drug problem than we do.  So we're going to have to be very strong on penalties."
He repeated the call for the death penalty at a rally Saturday night in Pennsylvania for failed GOP congressional candidate Rick Saccone.
"You kill 5,000 people with drugs because you're smuggling them in and you are making a lot of money and people are dying. And they don't even put you in jail," Trump said at the rally, according to HuffPost. "That's why we have a problem, folks. I don't think we should play games."
Countries, like Singapore, do have the death penalty for drug traffickers. Filipino President Rodrigo Duterte has also bragged about extrajudicial killings he's helped carry out on drug dealers and drug users.
However many experts say that the government should focus on reducing the demand for opioids, rather than the supply of them.
"It's important to recognize that as we reduce the supply of prescription opioids, we are not solving the addiction crisis," Hal Paz, executive vice president and chief medical officer of Aetna, told Trump's opioid commission in October. "Where there is demand for opioids, there will be supply in the form of illegal manufactured fentanyl or heroin."