Unreliable sources: A look at the worst media moments this week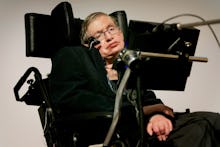 The news this week was dominated by news of a razor-thin Democratic victory in a Pennsylvania special election, along with President Donald Trump's unexpected decision to abruptly fire Secretary of State Rex Tillerson. A continued legal battle between Trump and porn actress Stephanie Clifford, who says she had an affair with Trump in 2006, has also continued to ricochet through the headlines. Some reporting and commentary this week was rife with mischaracterizations or flat-out falsehoods. Here's a look at some of the more cringe-worthy takes and media mistakes from this week.
ProPublica, New York Times correct year-old mistake, and some news outlets fail to update their stories
On Thursday evening, ProPublica published an astonishing 972-word editor's note explaining the reasoning behind a retraction and correction relating to a February 2017 report about Gina Haspel, the Trump administration's pick to run the CIA in the wake of current CIA director Mike Pompeo's move to Secretary of State.
ProPublica's original story, published after Haspel was named to the No. 2 job in the CIA, had claimed that Haspel oversaw a notorious "blacksite" prison in Thailand at the time during which suspected al-Qaeda leader Abu Zubaydah was waterboarded 83 times, locked in a coffin for extended periods of time and slammed repeatedly on the head. The report, relying on a book written by a CIA contractor who directed the waterboarding of Zubaydah and another suspect, also claimed that Haspel had mocked the suffering of a tortured detainee.
Neither of these details, though, are true. "It is now clear that Haspel did not take charge of the base until after the interrogation of Zubaydah ended," ProPublica editor in chief Stephen Engelberg wrote in the editor's note that preceded the 2017 article online. And it was, in fact, another chief of base who was overheard mocking the suffering of Zubaydah, the CIA contractor, James Mitchell, said this week on Fox Business News.
Engelberg wrote that the mistakes were "particularly unfortunate because it muddied an important national debate about Haspel and the CIA's recent history."
"To [Haspel,] and to our readers, we can only apologize, correct the record and make certain that we do better in the future," Engelberg wrote.
The editor's note is enlightening and provides a great deal of information as to how ProPublica reported this story using declassified CIA wires, accounts of three former government officials and a book written by a former CIA counter-terrorism officer. ProPublica should be commended for the level of detail in which it provides to account for its mistake. But that does not negate the unfortunate effects of the erroneous reporting, which has already been cited in public discussions of her appointment and which is being used by conservatives to fuel a continued anti-press sentiment.
The same erroneous detail was reported in a February 2017 New York Times report. On Friday, the Times added an editor's note to its report correcting the mistake, explaining that Haspel "did not supervise the interrogation and waterboarding of the suspected Qaeda operative Abu Zubaydah" as originally reported.
What is unfortunate is that some news outlets who had first relied upon ProPublica or the Times' reporting have yet to update articles with the updated information. An article on Vice's tech and science column, Motherboard, on Friday continued to say that Haspel "oversaw the torture and waterboarding of Abu Zubaydah." So did Vox, which updated its story on Haspel with information from ProPublica's retraction, but nonetheless continued to report that Haspel "reportedly" oversaw Zubaydah's interrogation.
As Engelberg wrote, ProPublica regrets muddying the waters. The few outlets who haven't updated their pieces to reflect the right information still are.
Media's coverage of Pennsylvania special election polls cherry-picked dramatic numbers
On Tuesday night, Conor Lamb, a Democratic candidate running for Pennsylvania's 18th congressional district, narrowly beat out Republican candidate Rick Saccone in a district that went for Trump by 20 points, worrying Republicans who fear a blue wave in the 2018 midterm elections and further galvanizing progressives who hope to make said blue wave a reality.
The election results, which could still be challenged, were nail-bitingly close: Lamb led Saccone with less than 700 votes when the ballots were finally tallied. While some pundits had predicted a close outcome, the close race would have been a surprise to many readers if they had read polling coverage in the days and weeks leading up to the special election, in which one poll from Monmouth University Polling showed Lamb was leading by up to six points if there was heavy turnout in the district.
News outlets like CNBC, The Hill and Business Insider and wrote up the polling results, focusing heavily on the six-point lead. In the wake of the loss, conservatives and Fox News spun the Monmouth Poll as evidence that Saccone did better than expected, suggesting that Trump's appearance in the district the weekend prior to the election may have helped Saccone.
Nate Silver, the editor in chief of the data journalism site FiveThirtyEight, slammed these narratives.
"I'm just really, really tired of people substituting saying 'the polls' when they really mean 'idiotic media narratives based on cherry-picked misinterpretations of the polls,'" Silver wrote. "Even on CNN, … there was this notion that Lamb was a big favorite based on the polls. That's absolutely false. He was a modest favorite, at best."
The problem lies in the focus on a single poll to illustrate a trend instead of a polling average. Most polling experts agree that the best bet for polling coverage isn't to write up individual polls, as CNN senior political writer and analyst Harry Enten wrote Thursday.
There are also issues with how media outlets explain margins of error in polls, which are often glossed over in write-ups. Margins of error, after all, dampen the drama of a poll's results, and aren't as catchy as the results themselves. But they're important when understanding what a poll result might mean.
But arguing for a slower and more careful approach to polls might be a tough sell for some news outlets, where a single poll results in an easy slam-dunk article that keeps them abreast of an election's latest developments.
There was ample hand-wringing and head-shaking in the wake of the 2016 presidential election results. Polling experts have concurred that misinterpretation of the polls, not the polls themselves, led people to trust what ultimately was not the outcome. Unfortunately, the narrative that emerged in the Pennsylvania election Tuesday "shows that people have learned nothing since 2016," Silver wrote.
Media outlets use ableist language to describe Stephen Hawking
The famous physicist Stephen Hawking died on Wednesday after a long and storied life and career. His death prompted the publication of a quite memorable first line in the New York Times:
Stephen W. Hawking, the Cambridge University physicist and best-selling author who roamed the cosmos from a wheelchair, pondering the nature of gravity and the origin of the universe and becoming an emblem of human determination and curiosity, died early Wednesday at his home in Cambridge, England.
Other news outlets did not describe Hawking's wheelchair-using status in such poetic terms, as the Washington Post's Erik Wemple first reported. Science Magazine, The Telegraph, USA Today and Reuters all described Hawking as being "confined to a wheelchair" in articles following his death. CNN described Hawking as "wheelchair-bound" in a since-updated obituary. An article in the Los Angeles Times described Hawking as being "chained" to the chair he used.
The obituaries also leaned on other tropes. NBC News, for instance, declared that Hawking's wheelchair use "didn't keep him from living a full life," and the Washington Post wrote that Hawking "suffered' from amyotrophic lateral sclerosis, or ALS, but nonetheless "overcame [the] devastating neurological disease."
Disabled people and people who use wheelchairs have often objected to such language.
"When the media portrays disability as something within which there are neither positives or neutrals, they fail to recognize that disability is just another genetic variation within the vast species of humanity," Ace Ratcliff, an activist and writer who uses a wheelchair and lives with hypermobile Ehlers-Danlos syndrome, wrote in HuffPost.
BBC News journalist Ellis Palmer concurred.
"A lot of the coverage after Prof Hawking's death has created a narrative of an 'inspirational' figure who was 'crippled' by his condition and 'confined to a wheelchair,' she wrote in a column about the media's coverage of Hawking. "As a disabled person, I've found this discourse troubling and somewhat regressive.
The National Center on Disability and Journalism recommends that journalists avoid the terms "confined to a wheelchair" or "wheelchair-bound" in descriptions of people who use wheelchairs.
"These terms describe a person only in relationship to a piece of equipment," the NCDJ's style guide on disability language reads. "The terms also are misleading, as wheelchairs can liberate people, allowing them to move about, and they are inaccurate, as people who use wheelchairs are not permanently confined in them, but transfer to sleep, sit in chairs, drive cars, etc."
NCDJ also recommends that journalists do not use language describing people as "suffering" from disabilities.
"Not every person with a disability suffers, is a victim or is stricken," the guidelines read. "... It is preferable to use neutral language when describing a person who has a disability, simply stating the facts about the nature of the disability."
The Associated Press offers similar guidelines on the two points.
The failures of media outlets to conform to the standards that, according to Wemple, have been in place at AP since 2002, is a disappointment that is indicative of the continued poor representation of people with disabilities in the media.
"Instead of playing into the same tired cliches, it's time to rewrite the narrative," Ratcliff wrote. "Accepting disability as one of the myriad ways in which humans can and do exist is the first move toward building a more accepting and accessible world."