Facebook also reads your Messenger conversations, but only to spot abuse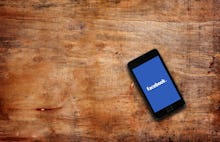 Mark Zuckerberg did more than fire shade at Tim Cook in his interview with Vox on Monday. He also revealed that Facebook scans users' messages sent via its Messenger app.
In the interview, Zuckerberg mentioned that Facebook detected users looking to send sensational messages through Messenger. These users were halted from doing so, but many asked Facebook to clarify how they detected this in a private message. Speaking with Bloomberg, the social network confirmed that they scan through private messages for abuse prevention reasons.
See Facebook's full statement to Bloomberg here:
"For example, on Messenger, when you send a photo, our automated systems scan it using photo-matching technology to detect known child exploitation imagery or when you send a link, we scan it for malware or viruses. Facebook designed these automated tools so we can rapidly stop abusive behavior on our platform."
Facebook says it does not use the information found in messages to target advertisements at the user.
Previously, many criticized Facebook's abuse policies. Mic reporter Tim Mulkerin received a death threat in June in his Messenger inbox. When he reported it to Facebook, the social network said that it was not against its community standards.
This isn't the only time Facebook has mislabeled abuse. Outside of private messaging, the site has been criticized for more public instances of abuse. Facebook's users have noted how the service does not address abuse properly. Others have critiqued the site for unfairly removing their posts.
One Facebook user, Marcia Belsky noted that a sarcastic comment about men had her temporarily blocked from the site, though when she reported a post that involved the killing of muslims, Facebook refused to take it down.
For Facebook users worried about the company snooping on their conversations, end-to-end encryption is an option within the app, but it's not exactly straightforward to turn on.
Facebook Messenger has the option of encrypted chatting, with what it calls Secret Conversations, but it isn't super easy to find. To use encrypted messages in Facebook Messenger, go to the app's settings by tapping on your picture in the top left, hit Secret Conversations and switch it to "On." Then, choose the user who you'd like to speak with, tap their name at the top and then hit the Secret Conversations option. This will take you to a brand new window with that person, offering encrypted chat between you two. Unfortunately, there is no easy way to set all conversations to default to encrypted mode.
Since the Cambridge Analytica whistleblowing, many stories have come out about Facebook and how it treats its users' privacy. From collecting text message and call data to selling the information you give it to advertisers, the public continues to learn more about how Facebook treats the data it gets from us. Even if you have who have nothing to hide, these are all things Facebook should communicated clearly with its users from the start.