Best travel cards 2018: How to find the best credit cards and when it's better to go with cash back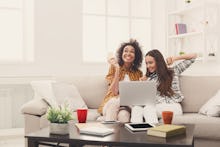 There's an inevitable question you're likely to face before every big trip or travel-related purchase: Do I need a better credit card? Whether you're hoping to take advantage of summer Fridays or save on a long weekend out of town, a common strategy for squeezing more out of a limited travel budget is to take advantage of credit card issuers' increasingly luxe perks.
One immediate benefit is the signing bonus. If you've already saved up the cash to charge and immediately pay off the balance on a big purchase, you can often rack up enough points to take a whole trip.
But credit cards marketed toward travelers — whether through rewards on travel-related spending or other perks like airline credits or free Uber rides — also have their downsides, usually in the form of higher fees.
Even at a modest annual percentage rate (the weighted average is around 16%, according to CreditKarma), carrying any sort of balance will almost certainly eat up any perks you're able to earn. As a point of comparison, The Points Guy founder Brian Kelly estimates that one of the most generous credit card programs returns around 9.5%, and that's only on certain purchases.
And for many consumers, travel cards rarely pay off as well as cash back credit cards, which often automatically rebate as much as 2% on all your purchases. They also don't come with the need to spend certain amounts or use certain travel providers in order to get the most benefits.
It can be hard to find credit cards that come with no annual fee and no international transaction fees, a key feature if you're hoping to spend some of that vacation time abroad. A person who spends about $3,500 on vacation in Europe, for example, racks up an extra $100 in foreign transaction fees, according to a recent study by CompareCards.
That means that it's important to pay particularly close attention to the trade-offs. Here are some of the most highly ranked credit cards in terms of fees, signing bonuses, and special perks for this summer if you're thinking about getting into the points game.
The best travel credit cards for 2018
• Bank of America Premium Rewards was the top pick in WalletHub's most recent ranking, published yesterday. Bank of America's premium card offers a $500 bonus if you make $3,000 in purchases in your first three months, though there is a $95 annual fee to consider. The card offers two points for every dollar spent on travel and dining, and 1.5 points on other purchases.
• Bank of America Travel Rewards placed second in WalletHub's ranking and has a similar points structure, though a less generous $200 signing bonus after spending $1,000 in the first 90 days. That said, it carries no annual fee.
• The Platinum Card from American Express was this year's top pick from Kelly. After accounting for the $550 annual fee, Kelly estimates that the total value of the card's perks at $1,240. American Express's high end travel card also comes free Uber credits and lounge access.
• Chase Sapphire Preferred was interestingly rated by Kelly as better value than Chase's more expensive credit card, the Chase Sapphire Reserve, which comes with a $450 annual fee. The preferred only charges a $95 annual fee, which doesn't kick in until the second year, though its point scheme is less generous (two points for every dollar spent on dining and travel instead of three) and it doesn't have offer all the same perks as its more expensive cousin.
• Chase Sapphire Reserve is still Kelly's pick among the pricier premium cards. He estimates that after accounting for the annual fee, the Sapphire Reserve still offers about $900 in perks — including a $300 travel credit and lounge access. That said, you'll have to spend $4,000 in the first three months to unlock the 50,000 point bonus, a hefty spend.
Of course, perks are only one of the three central trade-offs to think about when you're shopping for a credit card. It's also worth bearing in mind that shopping for premium cards with luxe benefits is kind of fun, but not necessarily the frame of mind you want to be in when making what is ultimately a boring cost-benefit analysis weighing reward payoffs, your monthly spending and which of the host of different credit card fees you're most likely to encounter as you're out and about.
If the math doesn't add up, consider cash back cards like Citi Double Cash, which can be more reliable by offering 2% cash back on everything you spend, as opposed to what you spend on certain things like travel or dining. Finally, it's never a bad idea to consider stretching your dollar in other ways, like zeroing in on a cheaper destination for your summer fun.
Sign up for the Payoff — your weekly crash course on how to live your best financial life.