Lyft joins Uber and axes its arbitration clause, letting sexual assault victims take them to court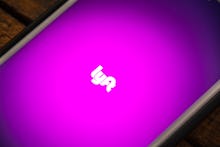 Uber made waves Tuesday when it undid company rules forcing sexual assault victims into arbitration — and now Lyft is doing the same.
Lyft's removal of its arbitration policy would mean that passengers who experience sexual assault at the hands of Lyft drivers would be able to choose how to pursue the matter, whether by arbitration or open court. The new policy also applies to Lyft drivers and other employees.
In a statement sent to TechCrunch, Lyft admitted to following Uber's example.
"Today, 48 hours prior to an impending lawsuit against their company, Uber made the good decision to adjust their policies," a Lyft spokesperson said. "We agree with the changes and have removed the confidentiality requirement for sexual assault victims, as well as ended mandatory arbitration for those individuals so that they can choose which venue is best for them."
Like Lyft, Uber will no longer require confidentiality in settlement agreements. Uber also committed to publishing a safety transparency report "that will include data on sexual assaults and other incidents that occur on the Uber platform." In a Twitter post, Lyft CEO Jon McNeill promised to do the same.
Although Uber and Lyft competing to preserve riders' peace of mind is a win for consumers, not every company that provides similar services is following their lead.
For example, Airbnb continues to have issues with alleged racial discrimination at all points of the customer experience — and its terms of service still contain arbitration rules that apply to both U.S. residents and anyone else bringing a claim against Airbnb in the United States.
Mic has reached out to Airbnb for comment and will update this post with any response.
At the very least, the removal of forced arbitration rules at Uber and Lyft could lead to changes in the amount of harassment and assault seen in the ridesharing industry. It could also convince more competitors and startups to do the same.