Trump Jr.'s lawyer drafted a statement for the Russian publicist who set up Trump Tower meeting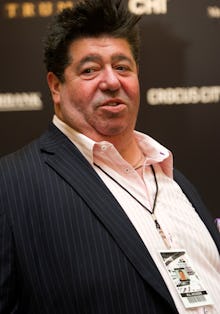 A lawyer for Donald Trump Jr. tried to coordinate a statement for the Russian music publicist who set up the now-infamous Trump Tower meeting, according to documents released Wednesday morning by the Senate Judiciary Committee.
According to newly released emails, Trump Jr. lawyer Alan Futerfas drafted a statement for music publicist Rob Goldstone to explain the meeting he helped set up with first son Donald Trump Jr. and a Kremlin-connected lawyer. The lawyer, Natalia Veselnitskaya, purported to have damaging information on Hillary Clinton, which Trump Jr. said he would "love" to have.
"Please consider the following as a statement," Futerfas wrote in an email to Goldstone.
Goldstone didn't appear to use the exact statement Futerfas prepared for him. But he did use similar words and stuck to the same topics of the statement Futerfas sent along.
There were other bombshells included in the trove of documents and interview transcripts that the Senate Judiciary Committee released Wednesday morning.
In an interview with the Senate Judiciary Committee, Trump Jr. said he couldn't remember whether he called President Donald Trump after setting up the Trump Tower meeting.
The committee pushed Trump Jr. to explain a phone call he had with a blocked number after setting up the Trump Tower meeting. (Former Trump campaign manager Corey Lewandowski has testified that Trump uses a blocked number.)
Q. Does your father used a blocked number on his cell phone or on any phones that you call him on?
Trump Jr.: I don't know.
Q. So you don't know whether or not this might have been your father?
Trump Jr.: I don't.
In another email released by the committee, a redacted email sent to Ike Kaveladze — one of the people who was present at the Trump Tower meeting — asked why Trump Jr. released a statement "admitting to collusion."
The Trump Tower meeting and the Trump administration's ever-changing response to it after it became public is a subject of special counsel Robert Mueller's investigation.