Mic wins three Telly awards for videos on America's opioid epidemic and alt-right coverage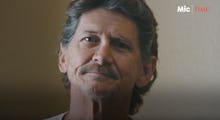 Mic is excited to share that "Life after addiction," a project co-produced with Time, has won a gold Telly in the "general - public interest/awareness" category for online. The piece explores the impact of America's opioid epidemic, documenting a couple as they try to turn their lives around after a viral video forced them to confront their decades-long experience with addiction. The video shows where the couple is now — and how they got there. "Life after addiction" also won a silver Telly in the "general - documentary: individual" category for online.
A compilation of Jack Smith IV's coverage of the alt-right earned Mic a bronze Telly in the "series - culture and lifestyle total" category for social video. Videos submitted included "Women of the alt-right," "On the ground at 'Unite the Right'," "Inside antifa," "The alt-right is co-opting Fred Perry" and "Why do these Confederate monuments fall apart so easily?."
Receiving over 12,000 entries from all 50 states and five continents, Telly Award winners represent work from some of the most respected advertising agencies, television stations, production companies and publishers from around the world.