Stories that pay off: How to save money on your next vacation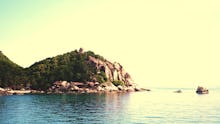 Planning a vacation doesn't mean you have to break the bank on airfare or hotels. By setting up loyalty accounts, picking the right credit cards and redeeming your points for travel, you book a getaway on the cheap. Here's our guide to saving money on your time off — so your bank account can take a break, too.
Free flights and hotels are not only possible, they're easily obtainable if you plan far enough in advance. This is how to use credit card points to your advantage — and do so responsibly. Read more here.
There's an inevitable question you're likely to face before every big trip or travel-related purchase: Do I need a better credit card? Before you plan your travel for 2018, here are the credit cards worth considering. Read more here.
When bitcoin surged above $19,000 per coin in December, newly minted millionaires spent their windfall on luxuries like second homes and sports cars. A number of vacation sites, hotels and airlines are even trying to make a crypto-funded adventure a reality. But can you plan a whole trip with it? We find out. Read more here.
With a minimal time investment and willingness to alter your spending habits a bit, you'll be wheels-up on a five-star vacation faster than Four Seasons room service with these expert tips. Read more here.