Hype Daily: Chris Brown is arrested, Idris Elba's new role and more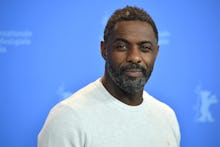 Welcome to Hype Daily, Mic's morning entertainment roundup. Here's everything you need to catch up on in the entertainment world and what to look forward to today. Want to receive this as a daily email in your inbox? Subscribe here.
Good morning from Hype reporter Anna Swartz.
Chris Brown was arrested last night in Florida
Singer and abuser-of-women Chris Brown was arrested last night in Florida — he was there to perform in West Palm Beach as part of an ongoing tour. According to CNN, Brown was arrested on an "outstanding warrant," but the Palm Beach County Sheriff's Office didn't give specifics about the nature of the warrant. Brown reportedly was booked, posted bail and was released within about an hour.
Idris Elba is going to be in a Fast and the Furious spinoff
In much more fun news, actor Idris Elba is reportedly in "final negotiations" to play the villain in the upcoming Hobbes and Shaw film, a spinoff of the Fast and the Furious franchise. And, get this, the heroes Elba's character will be up against are Dwayne Johnson and Jason Statham, who are set to star in the new film. The Rock!! There are approximately 800 Fast and the Furious movies but this has the potential to be the best one yet.
RIP to the Bush's Baked Beans dog
This happened days ago but for some reason didn't go viral until this week, when everyone was tweeting about it: Sam, a golden retriever who played Duke the talking dog in the Bush's Baked Beans commercials, died, according to a Facebook post from a friend of Sam's owner. He was a good boy! He knew the secret family recipe for the beans!
In a statement this week, Bush's Beans said, "We've worked closely with several dogs who portrayed Duke in our commercials, including Sam. While Sam has not worked with us in years, we are saddened by the news of his passing and are grateful to have had him depict Duke." They don't seem sad enough, somehow.
Put this on your radar: Sharp Objects
The new HBO miniseries Sharp Objects premieres on Sunday. It's based on a novel of the same name by author Gillian Flynn, who wrote Gone Girl and has her name on three of the series' scripts. The eight-episode miniseries stars Amy Adams as a reporter who comes back to her small hometown to report on the murders of two young girls. It's been getting good buzz: New Yorker TV critic Emily Nussbaum called it "good and batty and humid and sad and weird, with a lot of terrific performances, especially Patricia Clarkson."
Also put this on your radar: Whitney
The new documentary Whitney hits theaters on Friday, and it's apparently an intimate, grim look at the life of singer Whitney Houston, whose life was undeniably defined by great talent and great tragedy. The film was directed by Kevin Macdonald, who was given access to Houston's archives and worked with her family. In a review for Variety, critic Owen Gleiberman called the new documentary a "multi-faceted portrait of Houston" that "allows us to touch the intertwined forces that did her in." Just be prepared to cry.