The #InMyFeelings dance videos are the best things on the internet right now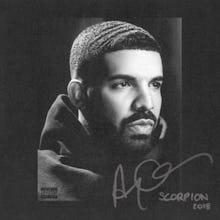 On June 29, the day Drake's 25-track double album Scorpion was released, comedian and Instagram user @theshiggyshow posted a video of his dance moves to "In My Feelings" — an ode to the rapper's ex-girlfriend, Keshia Chante, that samples vocals from the Miami group City Girls.
Then the #InMyFeelingsChallenge was born.
The rest of the internet was quick to follow. The #InMyFeelings hashtag on Instagram has over 380,000 posts attached to it and counting.
The dance moves are pretty simple: No #InMyFeelings video is complete without the heart-shaped move over the chest or the midair steering wheel gesture. Some people have added another key element, the car exit, to the dance.
New York Giants wide receiver Odell Beckham Jr. started off his Fourth of July holiday with the dance, but he wasn't the only celeb in his feelings. The trend has been embraced by the likes of Ciara, Kevin Hart, James Harden and more.
Even the kids are joining in.
Drake's "In My Feelings" is definitely turning out to be the song of the summer. Rumors point to a Karena Evans-directed music video — she also directed Drake's "God's Plan" video — possibly on the way.
We're ready.