Judge sides with Trump administration in Planned Parenthood Title X funding lawsuit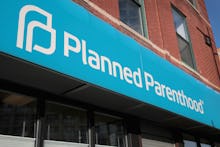 A federal judge sided with the Trump administration over Planned Parenthood Monday, dismissing a lawsuit the women's health organization brought against the administration's guidelines for Title X funding.
Title X is a federal funding program that provides grants for family planning and reproductive services, including preventative care, sexually transmitted disease screenings and educational services and counseling.
Three Planned Parenthood affiliates, along with the National Family Planning and Reproductive Health Association, filed suit against the Department of Health and Human Services over changes to the Funding Opportunity Announcement, which establishes guidelines for how family planning grants under Title X are awarded.
The amended guidelines, which were first released in February, outline key issues for determining Title X funding, including organizations that cooperate with community- and faith-based organizations, those that focus on activities for adolescents that "do not normalize sexual risk behaviors" and those that focus on abstinence.
The guidelines also emphasized "fertility awareness" methods, such as the "rhythm" or "calendar" method, over traditional forms of contraception.
In its lawsuit, Planned Parenthood argued that the new guidelines violated federal law, alleging the new changes are "arbitrary and capricious" and the HHS should have engaged in a "notice-and-comment rulemaking" process for the new guidelines, as outlined in the Administrative Procedure Act.
U.S. District Court Judge Trevor McFadden dismissed Planned Parenthood's claims as "not reviewable," ruling the announcement outlining guidelines for considering Title X grants is not a "final agency action" that would mandate a stricter approval process.
McFadden, whom Reuters noted was appointed by President Donald Trump in 2017, also struck down the idea that the guidelines were "arbitrary and capricious," saying that the administration's priorities "fit easily within the Title X scheme."
"The Announcement merely encourages Title X providers to discuss healthy relationships and sexual risk avoidance, in a nuanced and research-informed way," McFadden wrote about the FOA's emphasis on abstinence. "However unpopular, decisions to choose forms of sexual abstinence have undeniable relevance to family planning, and the administrative record supports the Government's conclusion that a meaningful emphasis on this topic can be part of a well-reasoned approach to Title X programs."
The decision to uphold the new guidelines could have dire effects for Planned Parenthood, which noted in the lawsuit that it will now have to "compete for Title X funds with one hand tied behind their backs" against faith-based and pro-abstinence organizations and "face the prospect of losing some or all of [their] Title X funds."
Though Planned Parenthood already does provide guidance on abstinence and works with faith-based community groups, the organization said in the lawsuit that its commitment "to following evidence-based best practices for patients' health, and to providing comprehensive family planning care" — which Planned Parenthood is unwilling to sacrifice in exchange for a better shot at Title X funding — runs counter to the new HHS guidelines.
"The net effect of HHS's new criteria ... is to shift the operation of the Title X program away from its statutory purpose of funding comprehensive family planning care, and toward supporting the types of faith-based, nonscientific practices, like abstinence-only education, that have long been discredited as effective methods of contraception and risk mitigation," the lawsuit alleged.
According to NARAL Pro-Choice America, nearly 4,100 clinics received Title X funds as of January 2017. Title X patients, who are primarily low-income women that are uninsured and ineligible for Medicaid, receive lower-cost or free care based on their income level.
Planned Parenthood particularly benefits from the government's Title X funding, as it serves 41% of all Title X patients despite making up just 13% of Title X-funded health centers. More broadly, the Title X program serves more than 4 million people annually. It particularly benefits low-income populations; 78% of Title X patients have incomes below 150% of the federal poverty level.
The three Planned Parenthood affiliates that filed the lawsuit, in Utah, Wisconsin and Ohio, could be particularly affected. Planned Parenthood serves 86% of Wisconsin Title X patients and over 63% of those in Ohio, the organization noted in a statement. It is the only Title X provider in Utah.
"Title X funds form a significant percentage of Plaintiffs' budgets, and losing those funds would result in multimillion-dollar budget shortfalls," Planned Parenthood noted in its lawsuit. "Losing Title X funds would mean cuts in services and hours, staff layoffs, and even health center closures, especially in the most underserved rural areas. All of those consequences would irreparably harm Plaintiffs and portend grave health consequences for their patients who lose access to care."
Monday's ruling is part of a broader hostility by the Trump administration toward abortion-providers that could affect Planned Parenthood . In addition to the February guidelines, the administration also proposed a rule in May targeting the organization's Title X funding. The proposed rule, whose public comment period is currently ongoing through July 31, would require the "full physical and financial separation" of Title X services from abortion-related activities, prohibit referrals for abortion services, and channel new funds to faith-based organizations and those that do not provide contraception. The guidelines also eliminate requirements mandating that Title X providers counsel patients on abortion as a pregnancy option and provide the full range of contraceptive services.
Trump's nomination of Brett Kavanaugh to the Supreme Court is also speculated to result in dire effects for reproductive rights, including the potential reversal of Roe v. Wade.
Planned Parenthood has also faced setbacks on the state and local level in recent weeks. A Planned Parenthood facility in Fort Wayne, Indiana, was forced to shut down in early July after "intimidation and harassment" by anti-abortion groups, despite the fact that the facility did not provide abortion services.
Also in early July, South Carolina Governor Henry McMaster vetoed nearly $16 million in general Medicaid family planning funds used for birth control, prenatal care and health exams, solely to prevent a small fraction of the funding from going toward Planned Parenthood. The funding would not have been used on abortion services, and McMaster's veto will affect thousands of Medicaid providers in the state. It also will not block Planned Parenthood's state funding completely; the Post and Courier noted that separate allotments of tax dollars will still fund such Planned Parenthood services as screenings for cancer and sexually transmitted diseases.
Despite these attacks and Monday's legal setback, however, Planned Parenthood still vows to continue its fight.
"Planned Parenthood will not stop fighting for our patients and the 4 million people who depend on this health care," Dawn Laguens, executive vice president of Planned Parenthood Federation of America, said in a statement following Monday's ruling.
"The Trump-Pence administration is trying to impose its ideology on people — no matter how many it hurts. They are trying to tell women what kind of birth control to use, they are trying to keep people from getting comprehensive reproductive health care and from going to Planned Parenthood health centers. We will never stop fighting for people's health and rights. No matter what."