The rise and fall of Pinkberry frozen yogurt — the ultimate teen hotspot of the early 2000s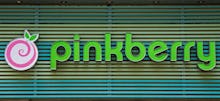 A few years ago, I stood outside a building in downtown Manhattan and watched a fire quickly spread throughout its floors.
An arsonist had allegedly set an apartment aflame and firefighters were struggling to put the fire out. As trucks surrounded the block and smoke continued to billow out from the top floor's windows, I silently wondered when the Pinkberry on its ground level would re-open for business — or if it ever would.
At a certain point in time, Pinkberry had a different effect on people. It invoked awe in people, not because of its yogurt necessarily, but because of its status. It wasn't just a frozen yogurt chain, it was a place inundated with long lines — and one you'd be willing to wait in. It was a place where Lauren Conrad would discuss relationship problems on The Hills. It was a place where Charlize Theron once left a $96.25 tip for a $3.75 yogurt. It was a place you could choose between just two flavors, green tea or the tart original flavor. If you didn't like either, you could still have a seat on one of its plastic $350 chairs.
When Pinkberry opened in 2005 at a West Hollywood location, it helped to reinvent frozen yogurt. With anywhere from 800 to 1,500 customers per day at a given location, frozen yogurt was no longer a neglected offering on the bottom of the menu of the ice cream store; it was hip, "healthy" and visually appealing.
Pinkberry was a spectacle in and of itself: Employees in pristine white aprons weighed cups to ensure the right quantity of yogurt and decorated immaculate swirls with juxtaposing toppings like Fruity Pebbles and mochi balls in partitioned areas of the cups — the two never to mix. The stores were clean and the counters were shiny. It was as if a spa and Ikea store came together to form a frozen yogurt chain.
The actual taste of the yogurt was always secondary: Pinkberry was an odd look inside affluent communities, and largely aspirational. After an influx of celebrity patrons, including long-time fans like Oprah, crowds which seemed made up of mostly young women frequented many of its stores, as the chain crept its way into suburbs and shopping malls. As in The Hills, Pinkberry skewed toward a female audience, with women accounting for 60% of the business.
Pinkberry earned some heavy promotion since its popularity and early expansion coincided with the launch of shows like The Hills and Gossip Girl. We wanted to zone out and experience an affluent lifestyle. Pinkberry was the ultimate immersive reality television experience for its consumers: Here you could watch people doing nothing and be one of them (and some would say The Hills wasn't drastically different from that).
For someone living in the suburbs at Pinkberry's peak, the chain looked cosmopolitan — escaping to Pinkberry momentarily removed me from my tiny hometown. It wasn't just a place to eat frozen yogurt: A space like Pinkberry was a destination for anyone in a suburb without a driver's license who craved the sweet freedom of zero parental supervision.
Over the years, Pinkberry's cultural relevance has dried out in tandem with frozen yogurts' trend appeal. In an expanding sea of competitors like 16 Handles, with 16 flavors customers could dish out themselves, or Yogurtland, with new-age offerings like hibiscus pear tart or blue raspberry sorbet, Pinkberry felt especially limiting. One of Pinkberry's fiercest competitor, Red Mango, also entered the U.S. market in 2007.
Pinkberry has tried its hand at revival, releasing new flavors, launching an ice cream line and even partnering with the latest Mamma Mia film. Still, news of store closures seems more common than ever: According to the chain's Franchise Disclosure Document, in 2015, 42 franchise owners terminated or canceled their stores and just 139 stores remained in operating in the U.S. by the end of the year. In 2015, the chain was purchased by Kahala Brands, a franchisor of once-popular food brands like Coldstone Creamery and Blimpies. As of 2016, sales have declined by 8.5% to $92.4 million.
It didn't help that Pinkberry launched just a second before consumers felt the need to document everything they eat. With social media driving many dessert trends today, cronuts and milkshakes and matcha in everything have taken over. No matter what flavor you end up with, a picture of a frozen yogurt tends to look the same — and generally lacks the flare of a donut on top of a milkshake, and seen through an Instagram filter.
The store in downtown Manhattan re-opened nearly a year after the fire, but closed again — this time permanently — shortly thereafter. A number of Pinkberry stores have since closed in the area. Despite the brands' waning, I'll always remember Pinkberry fondly — not for its yogurt — but for how it reminds me of an adolescent iteration of myself and for the freedom it provided me to figure out who I thought I wanted to be. I'd like to think I've grown since then, but over a decade later, I still find myself waiting in long lines and hanging out at overpriced dessert cafes, buying cronuts instead of yogurt. I may be older, but I'm certainly not wiser.