This week in food and travel: Disney will ban single-use plastic straws and stirrers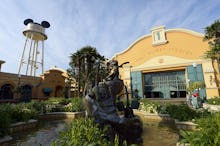 On the heels of similar announcements from Starbucks, the Walt Disney Company announced on Thursday plans to eliminate single-use plastic straws and stirrers, which will account for an elimination of more than 175 million straws and 13 million stirrers annually. The plan will impact the company's theme parks, cruise line operations and hotels by mid-2019.
In other news, we take a look at the ways you can reduce your everyday plastic consumption, why creole cream cheese is making a major comeback at restaurants and the best places to eat, sleep and drink like a local in Austin, with chef Kristen Kish.
Paper straws will be provided to guests upon request once the ban is in place. Read more here.
As one writer soon finds out, a cold brew obsession makes it really hard to cut down on plastic cups. Read more here.
For some, creole cream cheese is part of their heritage. And now, the tangy cheese can be found everything from jerk chicken mac and cheese to bread pudding. Read more here.
We spoke to Top Chef winner Kristen Kish about her favorite places in Austin, including her go-to coffee shop and an after-hours dive bar you can't miss. Read more here.
Check out Mic Dispatch, Mic's new show reporting on the problem-solvers and the provocateurs in our changing world. Subscribe here for alerts on new episodes airing Tuesdays and Thursdays, 8pm EST, on Facebook Watch.