Here are all the ways your MoviePass subscription changed this summer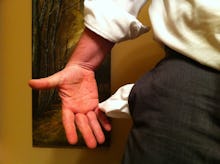 It's been a roller coaster of updates over the past months for MoviePass users. The film subscription company that allows you to see one movie per day for less than $10 a month made a few changes to its service recently.
To reduce costs, MoviePass stopped existing subscribers from seeing the same movie twice in April. New subscribers could only see four movies each month. A month later, the service rolled back that change, allowing new users to also see unlimited films each month. This flip-flop pre-empted the service changes MoviePass would hit users with this summer. Here are the latest changes.
MoviePass introduces a three-movie limit
On Monday, the Wall Street Journal reported that MoviePass will now limit subscribers to seeing three movies each month. Those who purchased an annual plan will still be able to see more than three per month until their year is up. Before the change, current plans, according to the MoviePass site, allowed buyers to see a new movie each day for a $9.95 monthly fee, or three movies each month for $7.95.
Those hoping to see more than three movies a month can do so for an extra $2 to $5, depending on the flick.
The (almost) price hike
One of the more controversial changes was announced on July 31, when MoviePass revealed it would increase its prices by $5 to $14.95. For this price, subscribers could see one movie a day and even see the same movie multiple times. As the New York Times noted, before the price drop to $9.95, the service was priced as high as $50 per month. Monday's news of the three-movie limit also brought news that the company would keep prices the same, eliminating any plans for a $14.95 cost.
The July 31 press release also announced changes to how subscribers watch newly released movies. Newly released films would be available for a limited time during their first two weeks of release. Movies have the potential of being available on more screens if, hypothetically, there is a specific promotion happening around that film.
A day of no service
For one day this summer, MoviePass users were unable to buy passes for movies. On July 27, Business Insider reported that the company planned a blackout day and disguised it to look like an unplanned service outage. The day of no-use would save the company money, as Helios and Matheson, MoviePass's parent company, took out a $5 million loan for MoviePass. Since July 26, the service is working as normal.
The arrival of surge pricing
In late June, MoviePass CEO Mitch Lowe told Business Insider that subscribers could expect surge pricing starting in July. In an email sent to subscribers on July 6, the MoviePass team outlined the change. High-demand movies like the latest Avengers flick would have a lightning bolt next to certain showtimes. The added costs could be between $2 and $6 though, Inverse as well as some users have noted prices reaching as high as $8. For some new movies, every showtime in every theater could experience peak pricing, depending on how popular MoviePass expects it to get. Monday's news announced that surge pricing on the service will also be removed.
The movie limits will bring MoviePass's offering in line with what we see from other companies, like Sinemia and AMC's Stubs A-List pass. By summer's end, MoviePass's new plan will include a three-movie total with additional movies costing a bit extra. The new limit will go into effect on Aug. 15.