Craigslist founder Craig Newmark donates $1 million to STEM education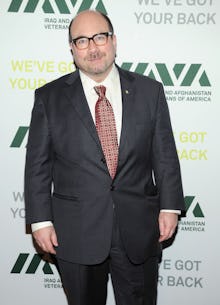 Craigslist founder Craig Newmark is donating $1 million to STEM education.
Newmark has made $850,000 available in funds to match donors who give to qualifying projects, via the crowdsourcing platform DonorsChoose. Additionally, $100,000 will be dedicated to girl-in-STEM projects that are lacking in funding. The remaining $50,000 will be made available through a Twitter contest: using the #STEMStories hashtag, users will elect which projects they want to be considered.
"I first starting using computers in 1969 and turned out to be good at it," Newmark said in a phone interview. "Looking back, now I see that similar types of education nowadays offers a great set of career paths."
DonorsChoose and Newmark asked their Facebook community where the funds could best be spent and 80% responded asking for resources in STEM education, according to a spokesperson for Newmark. In addition to donations toward STEM, Craig Newmark Philanthropies put a spotlight on addressing proper gender representation in tech, voter protections and even quality journalism.
Linwood Starling, a science teacher at Pine Forest High School in North Carolina, said previous funds from Newmark's foundation have helped in the past. Starling said more funding will help teach kids science and tech subjects in a substantial way.
"My students have gotten extra Chromebooks and even a 3D printer from the extra funds," Starling said. "It's important that the students get hands-on experience with what they're learning about, instead of just watching a video on it or reading about it in a book."
The Newmark Philanthropies donation will go to schools like Pine Forest High School and others. Newmark's donation may inspire others to match the funds and further science, tech, engineering and math learning in more schools.
"Our country badly needs more people studying STEM," Newmark said. "If our country aspires to be about fairness and opportunity, we need to help our teachers help our students to get into well-paying careers."