Time's Up moves to help low-wage workers fight workplace sexual harassment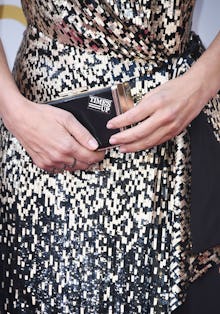 The Time's Up Legal Defense fund, an arm of the celebrity-backed Time's Up initiative unveiled in January to help fight workplace sexual harassment in Hollywood and beyond, is taking a major step toward its mission.
The organization announced on Tuesday that the Time's Up Legal Defense fund has awarded $750,000 in total grants to 18 different nonprofit organizations that all work to support workers who experience sexual harassment and sexual violence in the workplace. The organizations that received Time's Up grants include the Arizona Coalition to End Sexual and Domestic Violence, the National Domestic Worker's Alliance and the Florida-based Voces Unidas, which serves low-wage immigrant women in South Florida.
"The Time's Up Legal Defense Fund believes that no worker at any job should ever have to endure abuse for a paycheck," Sharyn Tejani, the director of the Time's Up Legal Defense Fund, said in a statement on Tuesday. "We want all survivors to know that there are available resources to help them deal with sexual misconduct. The projects awarded today have the potential to change lives, and I could not be more excited for the work that lies ahead."
Some of the celebrity backers of the Time's Up initiative included Shonda Rhimes, Reese Witherspoon and America Ferrera. Rhimes told the New York Times in January that the initiative — which includes the legal defense fund, a goal of passing legislation that would penalize employers that tolerate harassment and a push for gender parity within Hollywood — is an attempt by Hollywood figures to leverage their voices to help end sexual harassment both within and outside of their own industry.
"It's very hard for us to speak righteously about the rest of anything if we haven't cleaned our own house," Rhimes told the Times. "If this group of women can't fight for a model for other women who don't have as much power and privilege, then who can?"
Time's Up was unveiled amid a wave of harassment allegations against powerful figures in Hollywood that seemed to expose an ongoing culture of negligence as alleged harassers and abusers carried on for years — in some cases even decades.
Since the initiative was announced, it's carried out other public-facing campaigns intended to raise awareness, like the Time's Up pins that were all over the red carpet during the most recent awards season. It has also launched efforts intended to educate, including a Rashida Jones-directed public service announcement meant to start a conversation about microaggressions and harassment in the workplace.