Manafort associate charged with failing to register as foreign lobbyist for Russia, Ukraine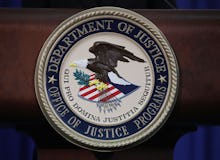 Lobbyist W. Samuel Patten was charged Friday with acting as an unregistered foreign agent for Russians and Ukrainians, an indictment that was referred to the U.S. Attorney's Office for the District of Columbia by special counsel Robert Mueller's team.
According to the indictment, Patten received $1 million for lobbying work for a Ukrainian opposition party, without properly registering as a foreign lobbyist.
"Defendant W. SAMUEL PATTEN knowingly and willfully acted as an agent of a foreign principal, to wit, the Opposition Bloc (a Ukrainian political party) and its members, without registering with the Attorney General, whose office in the Department of Justice is located in the District of Columbia, as required by law," the indictment reads.
The indictment does not name former Trump campaign chairman Paul Manafort. However Manafort may be connected to Patten's lobbying efforts, according to CNN.
Patten will appear in federal court Friday morning before the same judge who is overseeing Manafort's second trial for similar charges of unregistered foreign lobbying.