Apple iPhone Event Fall 2018: Here's what features and other details you can expect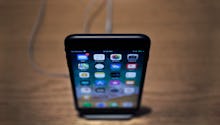 Apple's fall iPhone event for 2018 will take place on Sept. 12 at its California campus. The company has stayed silent about what we'll see during the keynote address, but rumors have been circulating for months about new iPhone colors, additional sizes and a new Apple Watch. Here are the most prominent speculations that point us to what we can expect at Apple's iPhone event.
The iPhone X in new sizes, colors and prices
Apple introduced its 10-year anniversary iPhone, the iPhone X, in 2017. The $999 phone was the first iPhone to throw away the home button and feature front that was nearly all-screen in design. Rumors point to Apple improving on this design by releasing new sizes and new hues at new price points.
A report from Bloomberg notes that the updated version of the iPhone X will arrive in two additional sizes. Along with the 5.8-inch size of the current iPhone X, buyers might be able to expect 6.1-inch and 6.5-inch iPhones that lack a home button as well. While the 6.5-inch device will be a super-sized version of the regular iPhone X, the 6.1-inch handset is expected to be a lower cost device. Some rumors point to the 6.1-inch device offering only one camera on the back instead of two. According to Bloomberg, the 6.1-inch device will have an LCD display instead of using the iPhone X's OLED display tech. Additionally, the phone may also have an aluminum edge, instead of the shinier stainless steel chrome edge that can be seen on the 5.8-inch, and is expected on the 6.5-inch, iPhone.
New colors are expected to come to the iPhone X line of devices. Currently, Apple's mostly-screen device is offered in black and white. The latest rumors point to the new iPhones being available in red, white, blue, orange, gray, and gold. The change would be reminiscent of Apple's multi-colored iPhone 5c.
It isn't just the iPhone's features that are expected to get an update; the iPhone's prices are expected to see some changes as well. According to BGR, the 6.1-inch iPhone X will start at $699, the 5.8-inch will start at $799 and the 6.5-inch will start at $999. Others expect steeper prices. According to CNBC, Bank of America analyst Wamsi Mohan expects the 5.8-inch iPhone to start at $999, the 6.1-inch to start at $799 and the 6.5-inch to start at $1,049.
It's unclear what prices Apple will assign their new phones.
An updated Apple Watch
The next Apple Watch is rumored to have a larger display. According to 9to5Mac, the next Apple Watch will contain 384×480 pixels within its display, up from the current 312×390. It's presumed that Apple achieved the larger display by reducing the bezels around the screen.
Additionally, some expect the new Apple Watch to have better heart rate detection. Less prominent rumors point to the "Gather round" invite text, which could possibly suggest the arrival of a round Apple Watch. In a purportedly leaked image from 9to5Mac, a new, round interface can be seen on the supposed new Apple Watch.
An iOS 12 release date
In June 2018 at Apple's WWDC developer keynote, the company announced that the newest version of the iPhone's software, iOS 12, would release in the fall. At the company's fall iPhone event, we can expect an update on when the free software will be released. Some expect Apple to keep with tradition and release iOS 12 the same day as the event.
iOS 12 contains a number of new features for iPhone and iPad users. The ability to do group video calls via FaceTime is one such feature, allowing 32 people to chat in one space. Screen Time will allow users to see metrics like how much they use social media apps or which apps send the most notifications. From here users can set limits on certain kinds of apps if they want to use certain software on their phone less.
Apple will add a custom avatar creator in iOS 12 for iPhone X users called Memoji. After creating your character, users can send their face to friends when texting. A new Measure app in iOS 12 acts as a ruler, allowing users to measure real world objects using their phone's camera.
Perhaps most importantly, Apple touts iOS 12 as being faster on older devices than iOS 11 for devices going back as far as the iPhone 5s and iPad Air.
What else could Apple announce?
It's possible that Apple may announce updates to their AirPods, iPad, HomePod or other devices that make up the companies roster of products. It's unclear what Apple products will see drastic changes, which will see minor updates and which will be ignored. We'll know more when Apple officially takes the stage on Sept. 12 at 1 p.m. ET.