Ariana Grande on Mac Miller's death: "I'm so sorry I couldn't fix or take your pain away"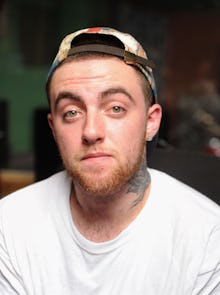 Singer Ariana Grande has penned a heartfelt note to the late rapper Mac Miller, who died at the age of 26 on Sept. 7, of an apparent drug overdose. The two artists began dating in 2016 and "split amicably" around May 2018, according to People.
"I adored you from the day I met you when I was nineteen and I always will," Grande wrote in an Instagram post published on Friday.
"I can't believe you aren't here anymore. I really can't wrap my head around it. we talked about this. so many times. I'm so mad, I'm so sad I don't know what to do. You were my dearest friend. For so long. Above anything else. I'm so sorry I couldn't fix or take your pain away. I really wanted to. The kindest, sweetest soul with demons he never deserved. I hope you're okay now. Rest."
This is the first time Grande has spoken publicly about Miller since his death, although on Monday she posted a photo of him on her Instagram with no caption. Immediately following his death, Grande disabled her comments after fans of Mac Miller began blaming her for his death.
Following Grande and Miller's break up, Grande revealed on Twitter that she had supported the rapper after some fans blamed her for his DUI arrest in May.
"I have cared for him and tried to support his sobriety & prayed for his balance for years (and always will of course) but shaming/blaming women for a man's inability to keep his shit together is a very major problem," she wrote.
In 2013, Miller told Complex that he was struggling with an addiction to promethazine. In an interview with Vulture published in August, Miller discussed his mental health battles. "I don't want to be depressed," he said. "I want to be able to have good days and bad days."