The 10 best Japanese convenience store souvenirs, from organic shampoo to noodle-stuffed hot dogs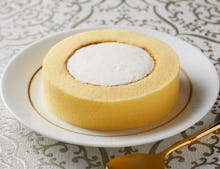 Fumina Tsuji knows good taste. As a fashion editor for Elle Japan, she's constantly on the hunt for the next it items, guiding young Japanese women — heavyweights of global consumerism — through the arcane and cyclical world of looking good. Her Instagram account is like a mood board of covetable brands, opulent hotels and international fashion shows. Tsuji, unsurprisingly, is an expert shopper — her magazine headquarters are located near the concrete catwalk of Omotesando (think Tokyo's Champs-Elysees). But her favorite place to send people for local goods is a nearby convenience store.
Yes, a convenience store.
American convenience stores are often derided for their substandard products and lack of cleanliness. But "konbini," as they're nicknamed in Japan, are a staple of everyday life. The superette concept was imported by the Japanese after World War II along with a variety of other Western items like department stores, office towers and the culture of the business man. And in keeping with the Japanese proclivity for quality — anyone who has tried a Toto toilet knows exactly what we mean — the konbini, too, has been remastered into a retail mirage.
Today, there are over 50,000 konbini in the country — it feels like there's one on every street corner — inspiring devotion from locals and travelers alike. For all of his food mongering, Anthony Bourdain famously pined over the two-buck egg sandwich at chain store Lawson's.
For Tsuji, it's not just about the coterie of delicious bites; konbini also serve as a takeaway cafe, pharmacy and beauty counter. Most of the major chains, like 7-Eleven, Lawson's, and Family Mart, even have their own brands of food and cosmetics. Here, she shares her 10 favorite konbini purchases. This interview, which was conducted over email in English and Japanese, has been edited and condensed for clarity.
1. 7-Eleven's iced cafe latte
"I don't think there's a day that goes by when I don't stop at a 7-Eleven for an iced cafe latte. I've tried them all, this is definitely the best one — it's tasty, top-quality, and at 250JPY ($2.20), it's reasonably priced compared to any local café."
2. Hepalyse W
"This is a must-have item if you're planning a long night out with friends or at a night club — my boyfriend is totally obsessed. Available at any convenience store in Japan, it's a take-before hangover cure full of vitamins, turmeric and liver extract. It gives you some late-night energy and a fresh start to the morning tomorrow."
3. Family Mart's Funwari milk doughnuts
"Of all of the main konbini chains, Family Mart has the best snacks by far. I especially like these doughnuts because they're surprisingly light and only slightly sweet. I bring these when I'm catering a photoshoot and they're always a huge hit!"
4. Lawson's Premium Roll Cake
"Lawson's cake roll is probably the most famous dessert item in the konbini world — it's hugely popular among young women in particular."
5. Mini Stop's parfait
"Seasonable items are a bit hit in Japan, too, but these parfaits at Mini Stop are way better than America's pumpkin spice craze. Every summer you can scoop these up for only 350JPY (around $3) and they come with real fresh fruit."
6. 7-Eleven's yakisoba pan
"Most foreigners probably go for the onigiri rice balls, but yakisoba pan is a really interesting intersection of east-meets-west that's definitely worth a try. My boyfriend loves these stir-fried noodles tucked into bread as a midnight snack. It's like a hot dog, but the wiener's replaced with soba. It's hard to believe these sell for only 138JPY ($1.20)."
7. Megashaki gum
"Forget Red Bull; Japan has evolved to caffeinated gum for late nights partying or studying. On the weekends when we take our car out of the city, my boyfriend always brings Megashaki for the car ride to stay awake and alert while driving."
8. 7-Eleven Para Do No Make-Up Set
"The 'konbini cosmetics' fad is becoming a huge movement in Japan, and leading the trend is Para Do, available at all 7-Elevens around the country. The No Make-Up Set comes with three items: powder foundation, an eyebrow pencil and CC cream. It's my go-to kit when I need to do touch-ups on the go, or have a long night out."
9. Matsumoto Kiyoshi Shiseido Moilip
"Leading the convenience store make-up trend is Matsumoto Kiyoshi, the most well-known drug store brand in Japan. My favorite item is what we call Moilip (moisture and lip) from Shiseido. It's a great value, it repairs significant lip damage better than your average balm and it's only 600JPY ($5.25)."
10. Matsumoto Kiyoshi Argelan shampoo
"Mastumoto Kiyoshi also has their own proprietary brand called Argelan that's garnered a strong reputation for high-quality organic skincare items. Check out their shampoo and conditioning treatment, which has been getting a ton of magazine coverage as of late."