Is Twitter getting rid of its like button?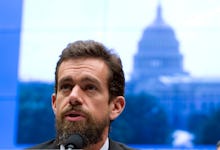 A hearty decision lies ahead for Twitter. The social network reportedly may get rid of its like button, the Telegraph reported Monday.
The ability to cosign a status update isn't unique to Twitter. Facebook has its iconic like button while Reddit has the upvote (and downvote) option. The now-defunct Google Plus had a +1 feature to show approval.
Twitter CEO Jack Dorsey reportedly wants to remove the option to like a tweet in an effort to "improve the quality of debate on the social network," the Telegraph said.
On Twitter, some critics are skeptical of the Telegraph's report. According to BuzzFeed tech reporter Katie Notopoulos, Dorsey sat down with press to show off potential new features coming to the platform — removal of the like button was not discussed, she reported on Twitter. According to Notopoulos, Twitter's spokespeople deny Dorsey's supposed comments. Twitter's communications team didn't confirm or deny Dorsey's comments on Monday.
"As we've been saying for a while, we are rethinking everything about the service to ensure we are incentivizing healthy conversation, that includes the like button," the company said in a tweet. "We are in the early stages of the work and have no plans to share right now."
If Twitter is looking for new ways to foster debate on the site, perhaps the social media network's executives should look to its users for suggestions. Over the past few years, several users have critiqued Twitter for rampant abuse on the site; often critics say that the social media site does not handle these issues with care.
Most recently, for example, journalist Rochelle Ritchie reported to Twitter that a user had sent her death threats on the site, to which Twitter responded saying "there was no violation of the Twitter rules against abusive behavior." The user reportedly turned out to be Cesar Sayoc, the person allegedly responsible for mailing bombs to the residences of high-profile politicians like Barack Obama, Hillary Clinton and other leaders.
In other instances, Twitter users have experienced death threats with no action taken against those issuing the threats. In addition, several famous people, including Leslie Jones, Millie Bobby Brown and more, have been driven off of the site due to incessant trolling.
Twitter's potential removal or altering of the like button could win them some points with conservatives who have recently felt silenced. For others, Twitter's problems are centered on contentious view points, which can lead to harmful emotional or physical abuse. Taking the heart out of Twitter may allow for more debates, but does little to prevent those debates from escalating.