Jason Wu talks new Eloquii collab and the importance of celebrating plus-size bodies through design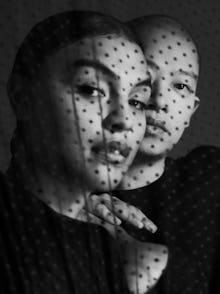 When it comes to designing clothing with plus-size women's needs in minds, few brands have put in the same amount of work as Eloquii.
Whether it's tapping plus-size fashion bloggers to star in its campaigns, creating plus-size bridal wear or even helping actresses find plus-size clothing for red carpet premieres, Eloquii has been at the forefront of recognizing and celebrating women sizes 14 to 28 since it was founded in 2011.
And now, in a climate where plus-size women are being told by major retailers that they do not matter, Eloquii is stepping up once more, this time with a holiday capsule collection by Michelle Obama-approved designer Jason Wu.
"Their fashion-forward thinking defined with an emphasis on embracing femininity speaks to my philosophy in designing modern yet timeless pieces for strong women," Wu said in an interview, noting another factor that helped bring him on board: creating clothing at an accessible price point.
The 11-piece collection, which includes dresses, luxe outerwear and separates, starts at $89.95 (pants) and goes up to $259.95 (fit-and-flare opera coat with satin details).
Speaking of all silhouettes: Accessibly priced plus-size designer clothing is already a rarity, but especially a range that goes all the way up to 28. "I am inspired by the brand's trend-driven community of powerful women and wanted to design for them a collection of elevated statement evening wear that celebrates the female form," Wu said.
Check out images from the campaign featuring model and body-positive activist Paloma Elsesser below: