Arellano Félix Assassinated By Incognito Clowns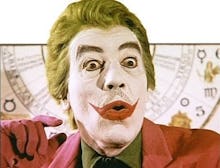 This weekend, drug kingpin Francisco Rafael Arellano Félix was assasinated by a group of hitmen disguised as clowns during a family gathering in an affluent neighborhood of Cabo St. Lucas. According to reports, the three assassins entered under the pretense of being clowns hired to entertain children at the party, then unexpectedly drew their weapons and shot Arellano Félix once in the head and several times in the body once he was on the floor. The killer-clowns-for-hire then made a hasty exit, and were not found after an extensive search by military police.
The slain drug lord:
Francisco Rafael and his brothers were notorious for their rapid takeover of the Tijuana Cartel in the early 1990s and their ascendancy in the region until a crackdown in the early 2000s. Stephen Soderbergh's 2000 film Traffic was based in part on their story. While the other Arellano Félix brothers gained control over the Tijuana Cartel and an international reputation for violence and brutality, Francisco Rafael was arrested by Mexican authorities in 1993. He was sentenced to 10 years in a Mexican prison for drug trafficking, bribery, and arms possession charges. Upon his release, he was extradited to the United States, where he did an additional year and a half in federal prison. He was repatriated to Mexico in 2006, and lived in Tijuana from then until his death.
Francisco Rafael's other brothers have all either been killed or imprisoned, making him the last remaining member of the old Tijuana Cartel leadership living openly in Mexico. Exactly who killed Arellano Félix and why remains unclear. These clowns, however, may have sparked a new wave of drug violence in Tijuana, and there's nothing funny about that.