Conde Nast Halts Internship Program, Warns Those Complaining About Pay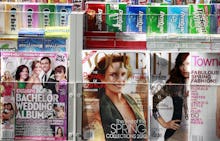 Unpaid internships have long enabled young adults to gain valuable work experience. But recently, they have brought companies under attack as firms are increasingly becoming the targets of disgruntled former interns who believe their rights were violated by interning for free.
Condé Nast recently suspended their internship program after two former interns sued the publisher this summer. The interns, who had separate internships at W Magazine and the New Yorker, claimed they were paid below the minimum wage, which therefore infringed upon their workers' rights. 
Unpaid professional experiences enable young people to gain insight into a sector of the workforce before deciding on a potential career path. Internships give young people a chance to polish their resumes while gaining a leg up on their first job. They allow older adults a chance to try their hand at a new career in which they aren't yet established. In some sectors, they offer a path to hired full-time job.
Unpaid internship lawsuits are creating a niche within the legal community. The law firm Outten & Golden LLP has a website dedicated to former unpaid interns. Their website invites anyone who has had an unpaid internship in the past six years to gather information, even students who have received school credit for interning. Their homepage invites anyone with information related to the firm's current unpaid intern cases against NBC Universal, Condé Nast, the Hearst Corporation, and Fox Searchlight Pictures to contact them.
According to the U.S. Department of Labor, an unpaid internship requires the employer to derive "no immediate advantage" from the intern's activities. This is usually determined by the work the intern does on the job. If the employer would have had to hire more paid employees or require the current staff to work extra hours to complete the intern's job, then the internship is unlawful. Until recently, this law has rarely been enforced, but its increased use in courts is causing companies like Condé Nast to close their doors to aspiring young people willing to learn and work for free.
If unpaid interns keep suing, employers will continue to scrub their intern programs. Companies will have little incentive to hire unpaid interns if the intern is the only one who benefits. One the flip side, interns will not learn if they solely  observe staff and read employee manuals. Disgruntled former interns are going to ruin the chances for those who are willing to learn about an industry while working for free to improve their resumes, land a job, and climb the rungs of the ladder to success. 
This is not to defend companies that abuse their unpaid laborers. There is, however, a middle ground between gutting the economy of all unpaid internships and maintaining the current system that sometimes abuses cheap or free labor.